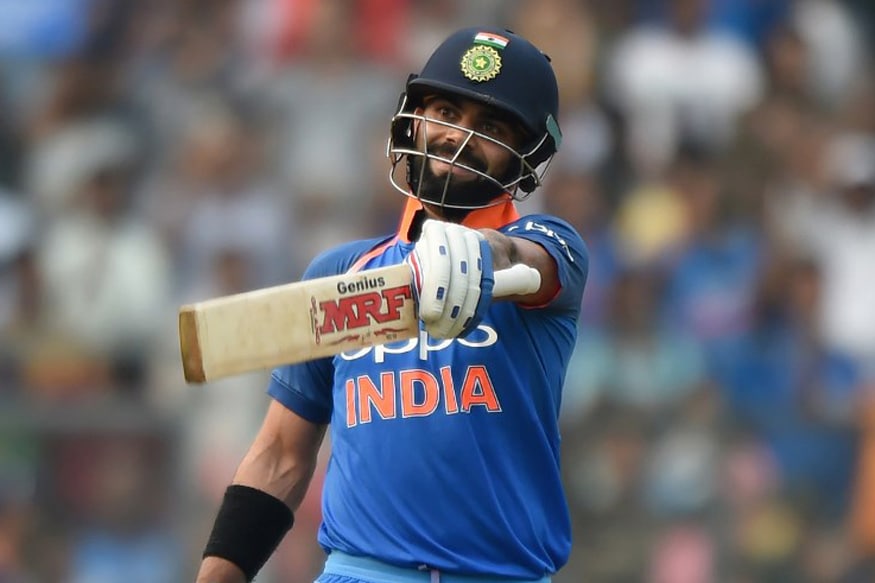 Ton-machine Virat Kohli continued to roll as he slammed his 31st ODI century in the first match of the three-match series against New Zealand at the Wankhede Stadium in Mumbai.
With that, Kohli surpassed the legendary Australian skipper Ricky Ponting to claim the second spot in ODI list for most 100s. Kohli is now behind only to Master Blaster Sachin Tendulkar, who occupies the top spot with 49 tons in the 50-over format of the game.
While Kohli has only played 200 matches, Ponting and Tendulkar have 375 and 463 ODIs to their name respectively. Also, the current Indian captain averages a phenomenal 55+, with Tendulkar and Ponting averaging close to 44 and 42 respectively.
At this rate, Kohli seems to be the only player currently, who can overtake Sachin's legendary mark of 49. However, when asked about the secret behind it, Kohli said that the reason why he crosses the three-figure mark so often is because he doesn't play for it.
"I don't play for the three-figure mark, may be that's why I end up crossing it more. Because I am not thinking about it. So I don't put myself under pressure in terms of I need to achieve a landmark. For me, what's most important is to win the match for the team," Kohli has said earlier during a press conference.
Kohli does not mind being stranded on 98 or 99 if it helps his team win the match.
"As I said before even if I am 98 not out or 99 not out, I don't mind, as long as I win the game. In that process, things end up happening because you want to stay till the end. So my motivation has never been that, it will never be that," the India skipper added.
This match will be Kohli's 200th in the 50-over format of the game and he will become only the 14th Indian and 72nd cricketer overall to reach this milestone.
So far, Kohli has slammed 8,767 ODI runs in 199 matches and even if he gets dismissed for a duck on Sunday, he will set a new milestone of highest run scored after playing 200 matches. Currently, South African star AB de Villiers holds the record of having scored most number of runs after playing 200 ODIs. While the Indian record currently rests with legendary India skipper Sourav Ganguly.