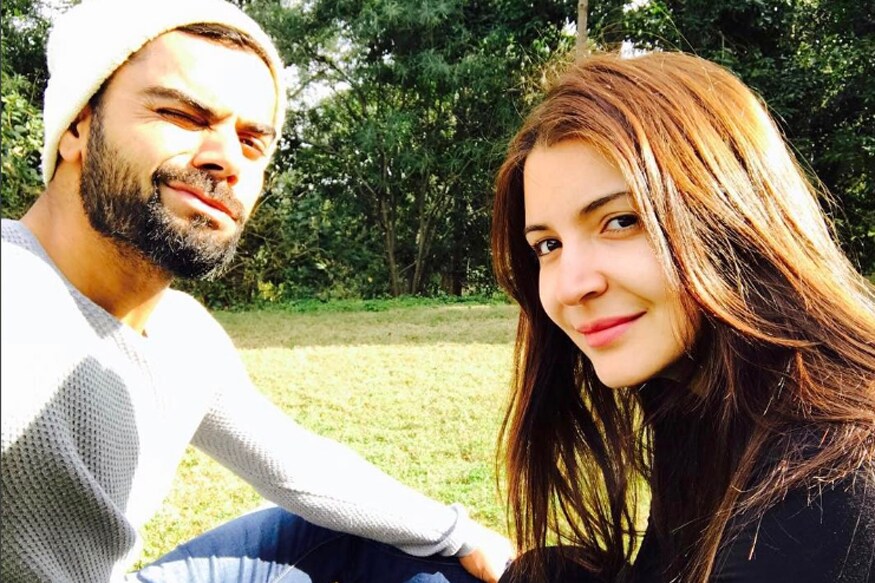 New Delhi: There has always been, and always will be, a close link between cricket and Bollywood. There have been numerous instances in the past where players have been linked to actresses. But there are only some, who come out in the open, and talk about their relationship. Virat Kohli is one such person.
Though not very vocal about his personal life, Kohli never hid the fact that he has been dating Bollywood star Anushka Sharma. In a chat show recently, Kohli said that it was Anushka, who made him a better person. Also, he credits the lady for making him calm.
Another person that Kohli remains thankful to is former teammate Zaheer Khan. In Gaurav Kapur's 'Breakfast with Champions' Kohli revealed that it was the pacer who advised him on relationship matters in the past, which seem to be working for him.
"A very big reason behind me not hiding my relationship is Mr. Zaheer Khan. Luckily he was one of the first guys I spoke to about this and he said whatever you do don't try to hide it because you'll stress yourself. And on top of that you're in a relationship, you're not doing anything wrong", Virat said.
"I'm actually very grateful that my first interaction about this was with Zak. And he told me the right thing to do so I've followed it ever since," the 28-year-old added.
Like all cricketers go through a lean patch, Virat too went through a similar phase in 2014, during India's tour to England. The Indian batsman failed to score runs throughout that series, and questions were being raised on his technique too. But it was his partner, Anushka, who stood by him and he came out good in Australia.
"Luckily I have never tried to change myself over the years. But the flip has been because of her. That period in England in 2014. Anushka was there in my life, she understood what I was going through so she kept me motivated."
"Her support helped me push through, however bad it was for me. She was a constant in that time... And then Australia happened (the tour in 2014-15 when Kohli scored four hundreds in four Tests) and I ended up scoring runs, in her presence. So it was a special thing for both of us because she also faced a lot of flak.
"We were being criticised and people were saying this is what happens when you allow girlfriends on the tour. I thought, if you don't think this is right then no one can be in a relationship". According to you all - either get married or remain single. How can that be?", he added.