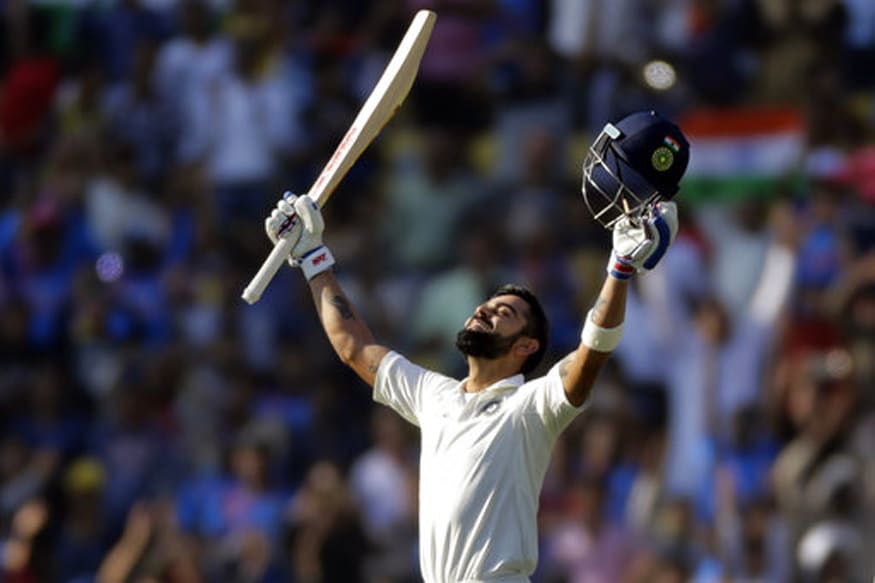 New Delhi: India skipper Virat Kohli is all set to receive the prestigious Polly Umrigar award for his outstanding show in the past two seasons on the international arena, the Board of Control for Cricket in India (BCCI) announced on Thursday.
Kohli will be presented with the best international cricketer award (2016-17 & 2017-18) at the BCCI Awards (Naman), which is scheduled to be held in Bengaluru on June 12. Kohli now becomes the only Indian cricketer to win this award four times.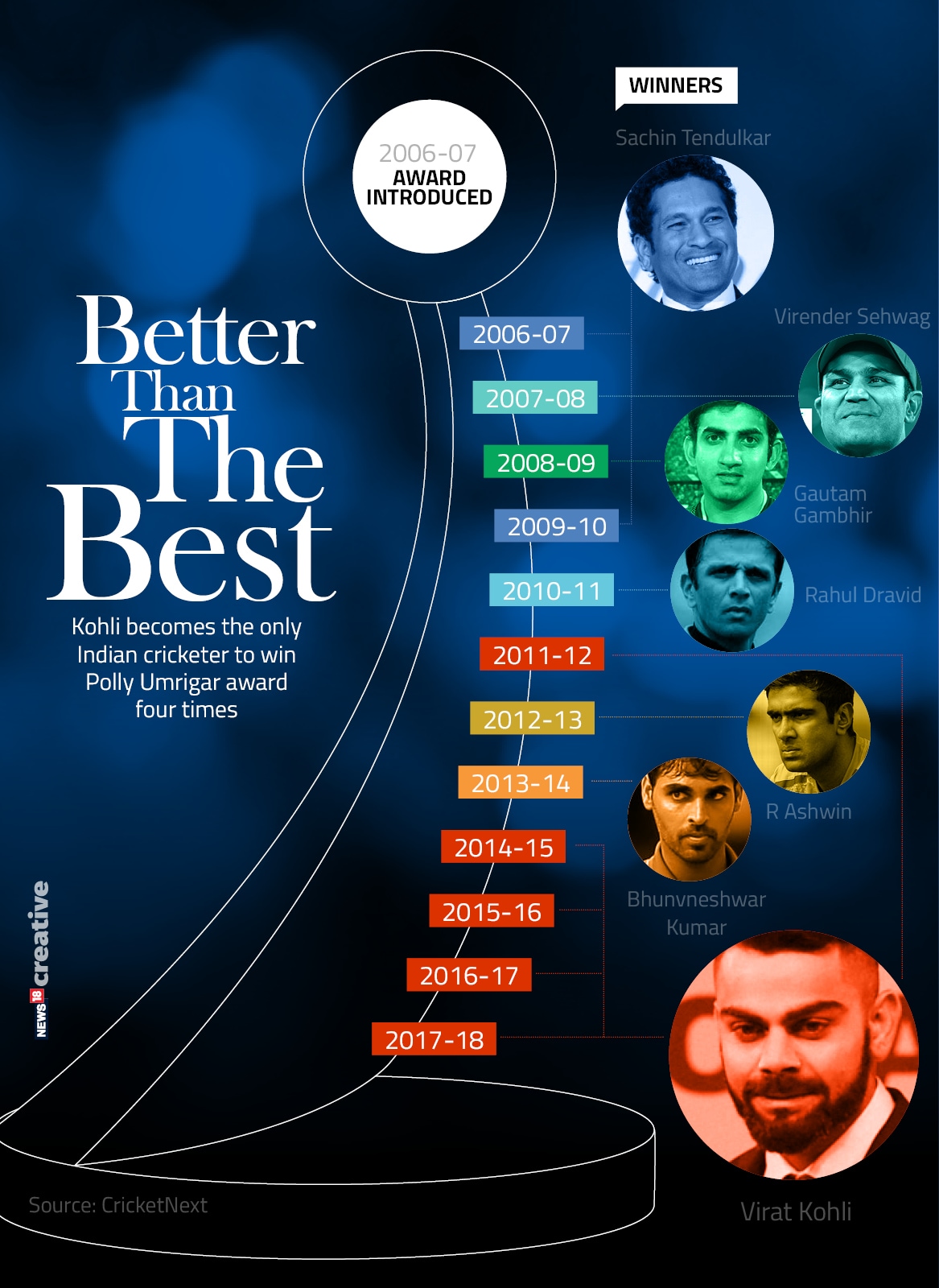 "While Virat gets top honours in the men's category, Harmanpreet Kaur and Smriti Mandhana are set to be maiden recipients of the award for best international cricketer (women) for the 2016-17 and 2017-18 seasons respectively," the BCCI statement read.
As a batsman, Kohli has played consistent cricket since making his debut in 2008, but in the last few years, he has simply been unstoppable. In the 2016-17 season. Kohli amassed 1332 runs in 13 Tests at a phenomenal average of 74, while he averaged 84.22 for his 1516 runs in 27 ODIs during the period. In the six Tests played in the 2017-18 seasons, Kohli scored 896 runs at an average of 89.6, while ODI average stands at 75.50.
Meanwhile, to honour one of its finest administrators, the BCCI has rechristened four awards in remembrance of Late Jagmohan Dalmiya. The Jagmohan Dalmiya Trophy will be presented to the leading run-scorer and wicket-taker respectively in the U-16 Vijay Merchant Trophy and to the Best Junior and Senior Cricketer in women's cricket.
Also, Indian cricket board has also raised prize money for nine categories by Rs. 1 lakh and the revised prize money is Rs. 1.5 lakh.
"I congratulate all the winners of the BCCI Annual Awards. The last two years have been fabulous for Indian Cricket with both the men and women's teams doing very well. We are proud of their achievements and this is our small way of acknowledging their on-field efforts," CoA chairman Vinod Rai was quoted as saying in the statement.
"The BCCI Annual Awards is an occasion where former greats of the game, the present generation and the stars of tomorrow come under one roof. For BCCI, it is an opportunity to show its gratitude towards cricketers who enrich this game with their skills and hard work," BCCI acting President CK Khanna said.