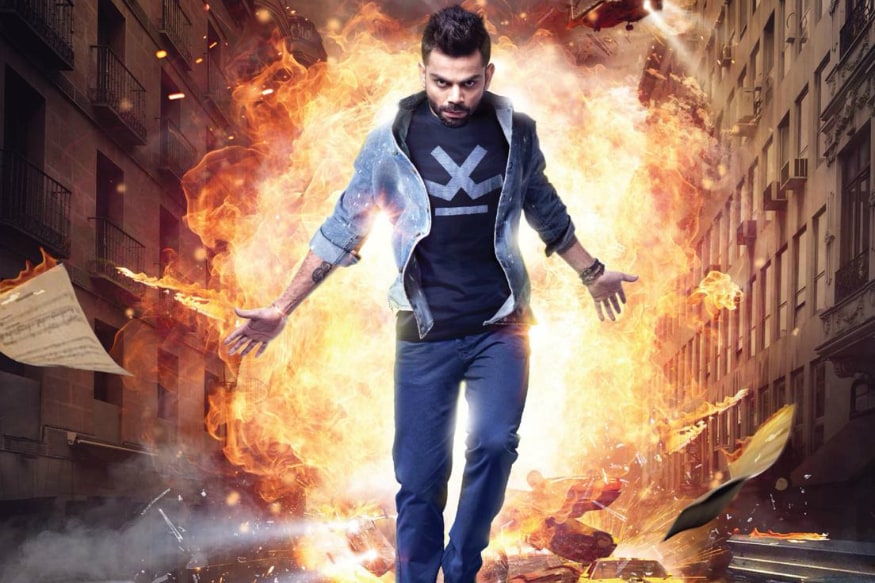 Virat Kohli is well-known for wearing his heart on his sleeve and doesn't shy away from sharing his feelings with his fans. However, his latest Twitter post was so ambiguous that it left fans both excited and a little confused.

Kohli posted what appears to be a movie poster which bears the title "Trailer: The Movie" on the micro-blogging website along with the caption, "Another debut after 10 years, can't wait!" along with a link.

The website only adds to the sense of mystery as all it features is a date and the same poster.





Another debut after 10 years, can't wait! 😀 #TrailerTheMovie https://t.co/zDgE4JrdDT pic.twitter.com/hvcovMtfAV


— Virat Kohli (@imVkohli) September 21, 2018



Given that Kohli is married to Bollywood star Anushka Sharma, a career in films is not out of the realm of possibilities for the Indian cricket team skipper.

However, this could well be a promotional stunt for his clothing line Wrogn as he can be seen sporting a t-shirt with the company's logo on it.

Virat Kohli was not included in India's Asia Cup squad as the BCCI wanted to monitor his back which has given him some issues in the past. Rohit Sharma is the stand-in skipper for the tournament.

His absence from the squad caused some issues with tournament broadcaster Star, who felt that his absence would "severely impact their ability to monetise and generate revenues from the tournament."

In response to that, BCCI CEO Rahul Johri stated that selection of the best available team was the sole prerogative of the BCCI selectors and that neither the ACC nor its broadcaster could insist on the selection of any player.

Kohli was last seen in action for India during the Test series against England, where the visitors suffered a 1-4 series loss.

First Published: September 21, 2018, 1:38 PM IST