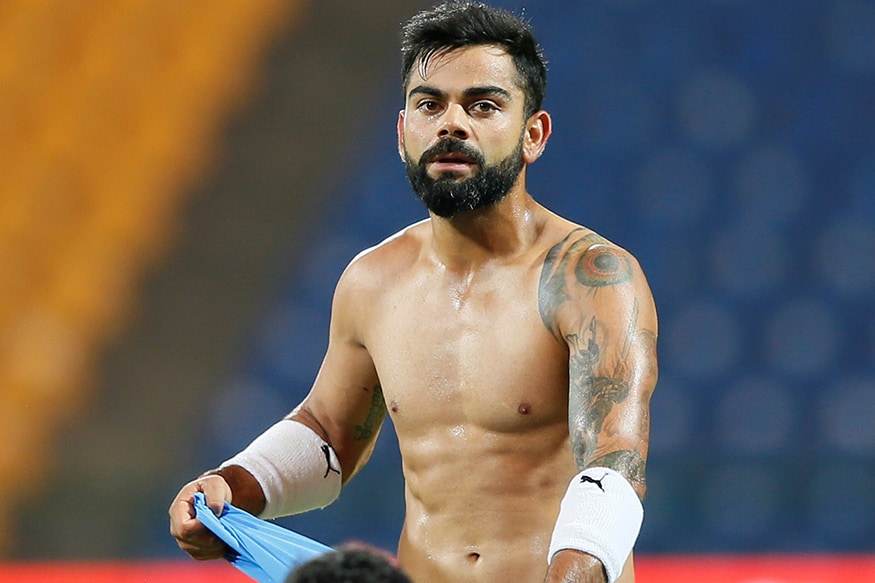 Virat Kohli has benefited immensely after he gave up animal protein (meat) four months ago and turned vegan. Kohli's healthy diet now includes protein shakes, vegetables and soya. Once an avid foodie who loved his biryani, Kohli has now even given up on eggs and dairy products.
The transformation has been remarkable. Not only is he in great shape and prime fitness physically, the diet also seems to have helped him mentally.
"Kohli started this diet four months back and is feeling stronger as his digestive power has increased. He isn't missing meat, eggs or dairy," according to Times of India.
Kohli's diet has had a calming influence on his personality and temperament - the results of which can be seen on the cricket field - both in his batting and leadership.
Anushka Sharma, the famous actress and Kohli's wife, had also turned vegetarian around the same time as her husband. But in Kohli's case, the change was planned well in advance. "Two years ago when he was on a normal diet he had stated that he would go vegan if given a choice. He is now feeling stronger than before," the report further said.