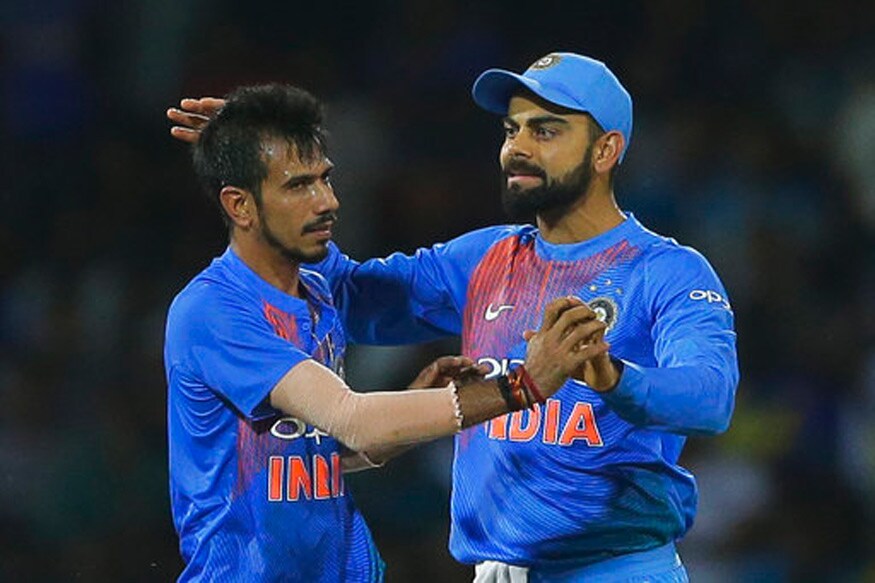 New Delhi: Yuzvendra Chahal has been India skipper Virat Kohli's trusted soldier when it comes to picking wickets in limited-overs cricket and the leg-spinner has revealed the instructions given to him by the India captain.
"Virat bhai has always told me that even if I concede runs, if I get him a couple of wickets in the middle overs, he won't mind. In T20s, he told me if I go for 35 runs in 4 overs but pick two or three wickets, he will be happy.
"However, in the last T20 at Trivandrum, in my second over, the plan was (to restrict) not to go for wickets because if I attacked, I would have had to flight the ball and either I would have got a wicket or got hit for a six," Chahal told Hindustan Times.
Earlier, Axar Patel had also spoken on how Kohli gives the boys freedom to express themselves on the field.
"The captain backs you when you do well. I have been playing from the second ODI (against New Zealand). He gives me the freedom to bowl what I want to. He leaves it to on us (him and Chahal) to decide on what to do. He says if that plan doesn't succeed even then I will back you, which gives us confidence to bowl with a free mind," said the left-arm orthodox spinner.
With the young spinners being given a go ahead of the likes of R Ashwin and Ravindra Jadeja in limited-overs cricket, questions have been raised on their position in the team and skipper Kohli defended the team's decision to 'rest' ace spinners Jadeja and Ashwin, saying it's important to understand the workload of the bowlers and also create a stronger pool to choose from for the team management.
"We are giving chances to guys who we think have the ability to perform at this level. It is something we need to experiment with, to find our best bowling combination before we can reach the World Cup stage," Kohli had said on the eve of the first ODI against New Zealand in Mumbai.
"It's a combination of... giving guys chances as well as understanding the workload of bowlers who have played for a while. Ashwin and Jadeja have played for the last six, seven years limited-overs cricket for us regularly. These youngsters have stepped up. It creates a strong pool for us before the World Cup," he added.