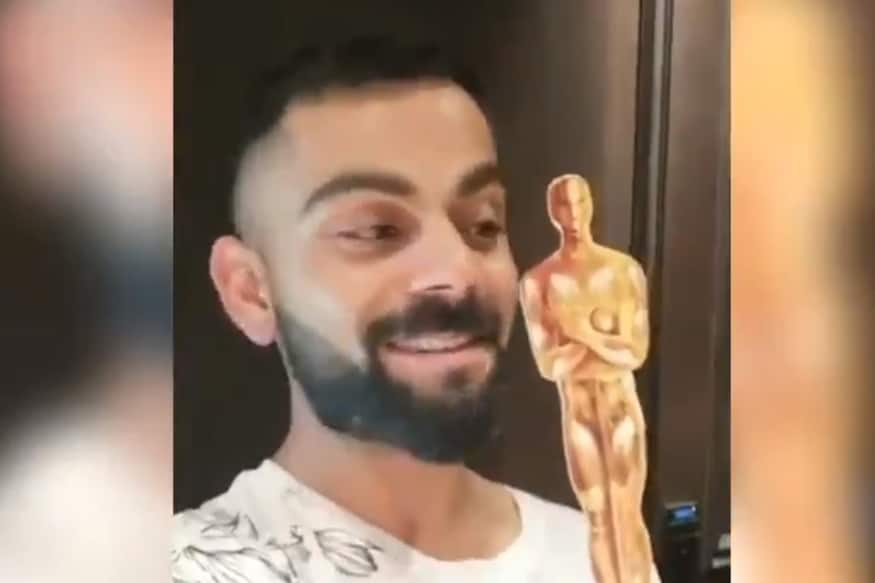 India captain Virat Kohli continued his winning streak, this time winning an award for his outstanding acting in a fake movie.
"This is unbelievable, best award for best non-acting by a main lead for trailer the movie. I would like to thank wrogn production for never making the movie and to my audience for not watching the movie, this was a fake movie so a fake award," said Kohli in a message shared on Twitter.
Getting it right when you think you got it all WROGN @StayWrogn #TrailerTheMovie pic.twitter.com/htlWP6L7wx

— Virat Kohli (@imVkohli) October 17, 2018
Kohli had previously teased starring in a movie, tweeting "Another debut after 10 years, can't wait!" on September 20.
The eventual trailer – that came a day later than originally promised – borrowed heavily from action movie tropes but the ending makes it clear that this a marketing stunt for his clothing brand.
However, that didn't stop Kohli from joking about preparing his Oscar acceptance speech.
The skipper will now be preparing to return to lead the limited overs side after missing the 2018 Asia Cup as he opted to rest after the England tour.
India will take on West Indies in a five-match ODI series starting on Sunday.