There's less than a year to go for the ICC T20 World Cup 2020 in Australia. Multiple people from Indian cricket have spoken about that tournament being their 'target' and 'focus' in the immediate future. It's only going to get more serious with the new BCCI president Sourav Ganguly openly calling for Virat Kohli to lead India to victories in ICC tournaments, something they've not done in the last six years.
The next step in India's preparation towards that goal is the home series against Bangladesh. If the Bangladesh players do come, given they've called for a strike against their board. India are confident that those issues will be resolved, and will be naming their squad on Thursday (October 24).
Here are some of the key areas of discussion for the selectors.
Virat Kohli to rest? What about Rohit Sharma?
There are reports that Kohli will skip the series against Bangladesh. It will be a well deserved break for the skipper, and also open up a spot for a younger contender. The likes of Shreyas Iyer and Manish Pandey have been in the T20I squad for the last two series - away against West Indies and at home against South Africa - but have not got much opportunity. That could happen if Kohli takes a break.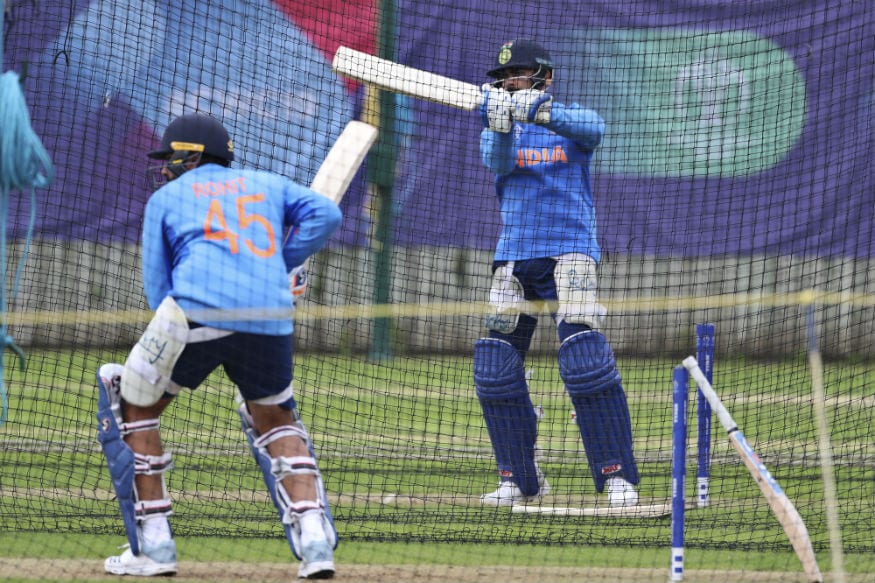 Indian batsmen Rohit Sharma and Virat Kohli in the nets. (Image: AP)
The selectors also have to decide about Rohit, who too has played continuously through the year without breaks. Rohit has led admirably whenever Kohli has taken a break, and that could well happen this time around too. It's unlikely that both Kohli and Rohit will take breaks simultaneously given India don't have too many other captaincy contenders in the T20 side.
The middle order conundrum, once again
India have to prepare for a scenario in which they don't have Hardik Pandya. The all-rounder had a back surgery recently and is ruled out for the near future. He should be back after the break to reclaim his middle-order spot, but back issues are always tricky, and India better be prepared.
This series is thus a great opportunity for India to nail that area, especially if Kohli is absent. They can fit in Iyer and Pandey, and possibly KL Rahul or one more contender from the middle-order options.
Mumbai's Shivam Dube could be one of those options, as he's an all-rounder like Hardik. Dube is in terrific form too, and scored a 67-ball 118 against Karnataka recently in the Vijay Hazare Trophy.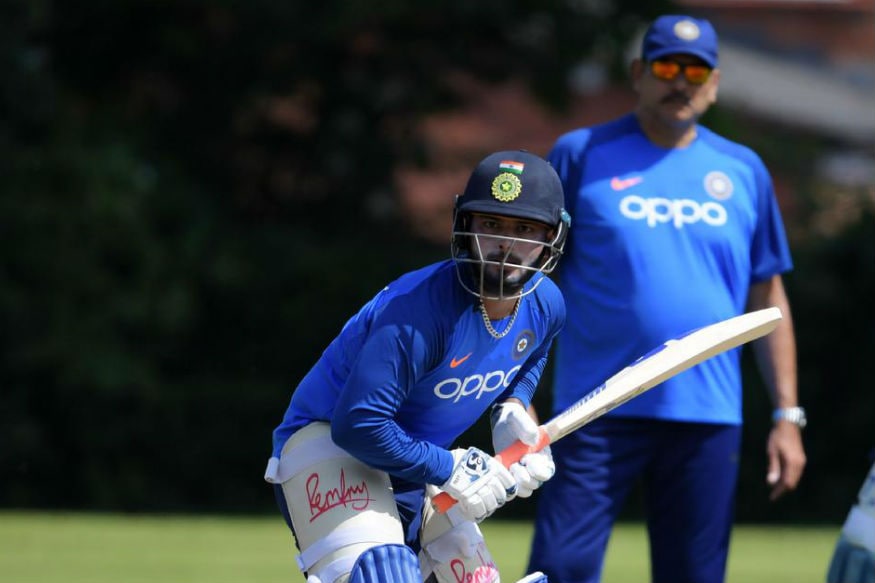 (Image: BCCI)
Start thinking of a Rishabh Pant back up?
Hardik's absence could give India the opportunity to slip in a back-up keeper, apart from Rahul.
There have been conflicting signs about Pant from the management and selectors. They stress Pant is a serious talent and will be backed to the hilt, but they also say they've got back ups ready, and warn him about crossing lines between careless and carefree, not letting the team down.
Pant's confidence is perhaps shrinking, and so is his form. Barring a half-century in West Indies, he has played 'reckless' shots in most of his recent opportunities, making fans and everyone else impatient. His scores in the South Africa T20Is were 4 and 19, before he was dropped from the Test XI.
The back up options for Pant are Ishan Kishan and Sanju Samson. Kishan did not have a great Vijay Hazare Trophy but is seen as a dasher, much like Pant. Samson had a good Vijay Hazare Trophy, where he even made a double-century. Samson, though, is more of a top order batsman in T20 cricket which makes the selectors' call tricky.
What about Dinesh Karthik?
Karthik did little wrong to be dropped from the T20I squad, following the 50-over World Cup. Karthik was India's best finisher in T20Is over the last year but his two failures in the 50-over World Cup somehow cost him his T20 spot too.
Karthik, 34, recently said he's targeting the finisher role in the T20 World Cup. "I feel it's a key part that the Indian team is looking out as well - closing out matches and have someone who can understand those situations and do the best at that point of time. And I feel I've done that in the short time I'd played T20s. I feel that I'm well-suited to play that role Dhoni has played for so many years now. I feel I can do something like that and I've been doing that for KKR and Tamil Nadu. So, if a slot opens up there, that's something I'll be really looking forward to. The T20 World Cup is definitely something I'd want to play."
Karthik is letting his bat talk too, scoring 407 runs from 8 innings at a strike-rate close to 125, finishing matches for Tamil Nadu. He's also led them to the final.
Will the selectors go back to Karthik?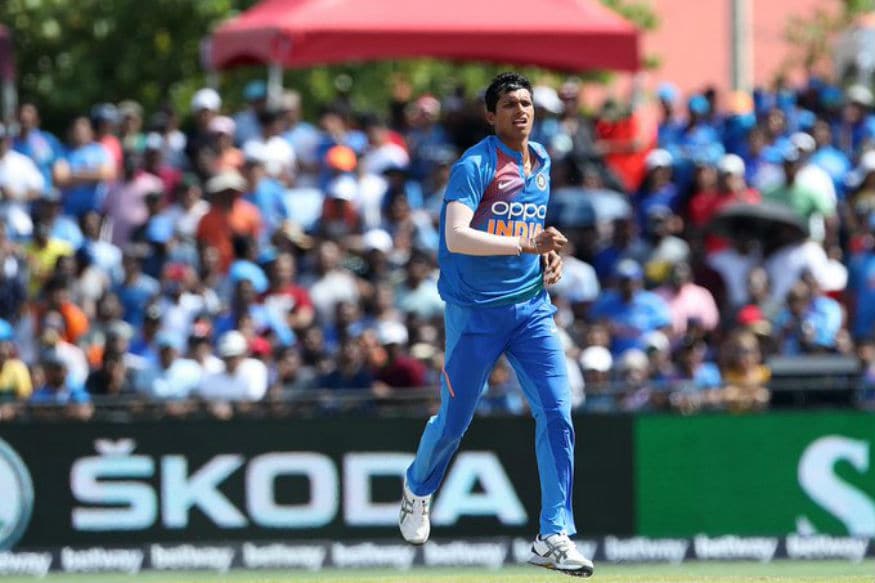 (Twitter/ BCCI)
Little to change in the bowling
There's not much tinkering to do in the bowling unit. With Jasprit Bumrah remaining out of action due to a back injury, India will look to nurture younger pacers. Navdeep Saini, Khaleel Ahmed and Deepak Chahar should get a long run. India might also think of bringin Bhuvneshwar Kumar back.
The spinners - Rahul Chahar, Washington Sundar, Krunal Pandya and Ravindra Jadeja - look set to continue too given they add more depth with the bat. That's an area India are keen on improving, which meals Kuldeep Yadav and Yuzvendra Chahal continue to be out.