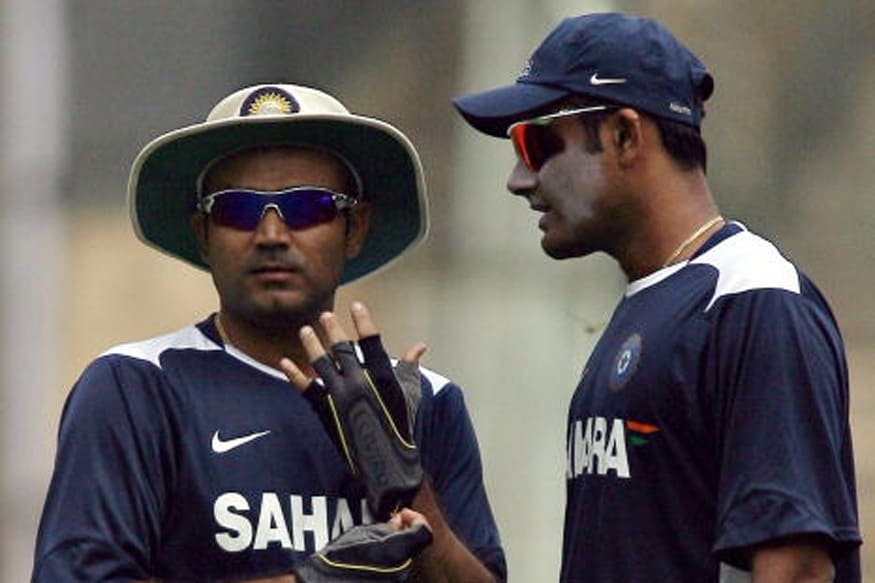 New Delhi: Legendary India opener Virender Sehwag has become the most high-profile cricketer to apply for the post of India's next coach. The Indian coaching hot-seat will be empty following Team India's campaign at the Champions Trophy as current head coach Anil Kumble's tenure will come to an end.
BCCI sources revealed that Sehwag has applied for the role and is being touted as the number one contender to land the job.
Australian Tom Moody, Englishman Richard Pybus, former India cricketer Dodha Ganesh and former India A coach Lal Chand Rajput have also applied for the job. While Anil Kumble is an automatic entrant into the process.
Also Read: Tom Moody In Race For Team India Coach Job
Earlier, a top BCCI official was quoted as saying that they had approached Sehwag to apply for the job during the recently concluded tenth edition of the Indian Premier League.
"We have contacted Sehwag during the IPL and asked him to consider applying for the job of India coach. But he won't be the only one applying because we expect other former players to also throw their hats in the ring," a top BCCI official was quoted as saying by The Indian Express.
The official also revealed that the tenure of the next India coach will run till uptil the 2019 World Cup and therefore it is essential that they get the right man for the job.
"The board wants to go through the process of selection of coach again. Also, the next contract is likely to run until the 2019 World Cup, so even the length of the contract has to be taken into consideration before appointing the coach. We don't want a scenario where the players and the coach are not on the same page," said the BCCI official.
All this amidst rumours that all is not well between Kohli and Kumble. It was reported that the senior players aren't happy with Kumble's hard taskmaster style and this could become one of the main reasons for him not continuing after his tenure ends on June 18.
Also Read: Virat Kohli Unhappy With Head Coach Anil Kumble?
Former India captain and member of the Cricket Advisory Committee Sourav Ganguly though has made it clear that the ongoing tussle between Kumble and Kohli is not in good taste and the timing is not right with India set to defend the Champions Trophy title.
Whatever be the situation between Kohli and Kumble, Indian cricket has always had issues with coaches with an ego.