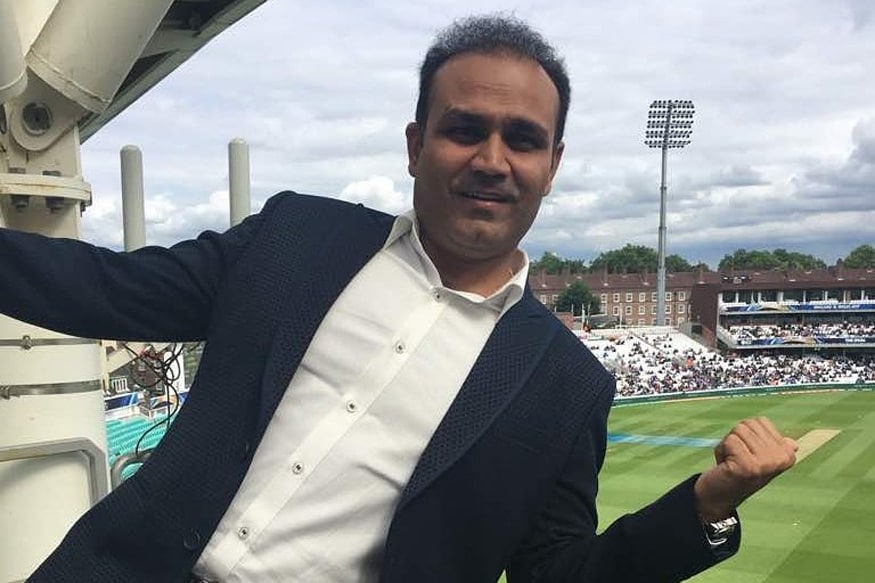 New Delhi: Virender Sehwag seems to be happy using his 'see ball, hit ball' policy even when it comes to applying for the coveted India chief coach's job. In a two line application, Sehwag wrote that he was mentor of the Kings XI Punjab outfit and was familiar with the current crop of Indian players. This has stunned the SC-appointed Committee of Administrators as they feel it is odd and lacks seriousness from the former opener's side.
Speaking to Cricketnext, a source in the COA said that it was strange and a protocol needed to be followed.
"Yes it is odd is what I will say, but beyond that I have nothing to say. I am not travelling with the team and you should get in touch with CEO Rahul Johri for further update," the official said.
In fact, the official went on to add that a truce between coach Anil Kumble and skipper Virat Kohli would be the best possible solution in the whole matter.
"While it is very difficult to comment from the outside, it looks like the ideal situation would be Kohli and Kumble burying the hatchet. But let's see if that is a possibility," the official added.
With the BCCI sending out invitation for the coach's post after Anil Kumble's one-year contract nearing an end, Sehwag was literally pushed by the Board to send in his resume and the two lines spoke about how he was mentor of the KXIP outfit and played with all the boys in the Indian team.
"Sehwag being Sehwag has sent his application in two lines. There was no CV attached to it. We had to ask him to send his CV too along with his application. After all it will be the first time he is set to appear for the interview," a source in the BCCI informed The Indian Express.
Apart from Kumble and Sehwag, Sunrisers Hyderabad coach Tom Moody, Englishman Richard Pybus, Afghanistan coach Lalchand Rajput and Dodda Ganesh have applied for the job. News also came in that former Australia pacer Craig McDermott had applied for the India coach's job, but won't be eligible for the interview as his application came to the BCCI email id after the deadline.