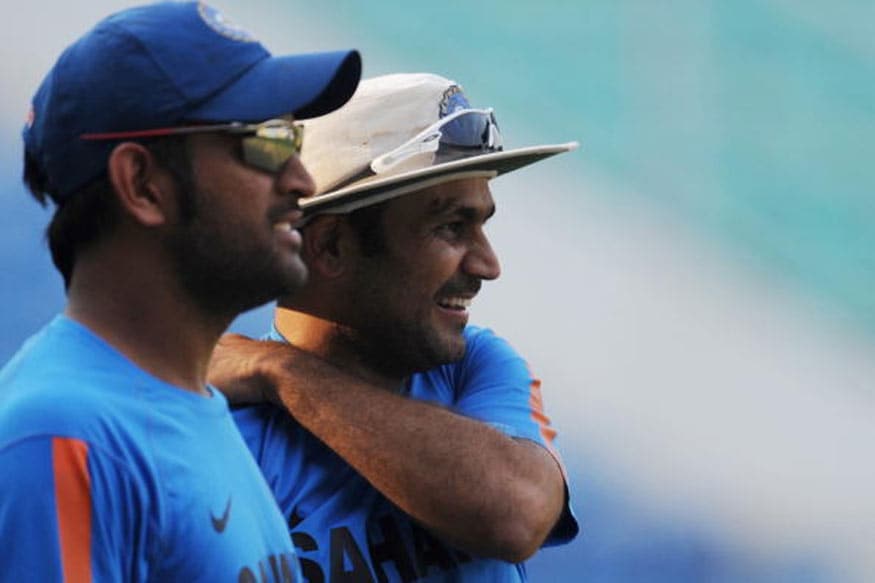 New Delhi: Legendary India cricketer Virender Sehwag has become a rage on social media for his hilarious tweets and puns.
But recently he himself fell into the trap of trolling as he mistook a news website handle on twitter for that of an airline.
News Website Emirates 24/7 made a gaffe by cropping images of Virat Kohli and Bollywood actor Sushant Singh Rajput together after MS Dhoni stepped down as captain on January 4.
Also Read: Mahendra Singh Dhoni Steps Down as India's Limited-Overs Skipper
Sushant played the character of MS Dhoni in the recently released movie titled: MS Dhoni - The Untold Story.
Also Read: Dhoni Steps Down As Captain; Sushant Singh Tweets 'There's No One Like You'
Sehwaq quickly pounced on the mistake and tried to take the website to the cleaners in his own unique style.
.@Emirates247 I am flying with you in a while , hope you don't allow him to board instead of me. pic.twitter.com/arF5WZ7qEf

— Virender Sehwag (@virendersehwag) January 7, 2017
But Viru himself made a faux pas by thinking it was the Emirates Airline which committed the blunder.
This prompted the official airline handle to join the banter with a tweet of their own.
@virendersehwag No worries, we've got your back. We look forward to your next flight with us. @Emirates247 pic.twitter.com/lTzWQWeYFZ

— Emirates airline (@emirates) January 8, 2017
Hopefully the Nawab of Najafgarh will be more careful in the future as social media platforms can be very unforgiving.
First Published: January 8, 2017, 6:22 PM IST