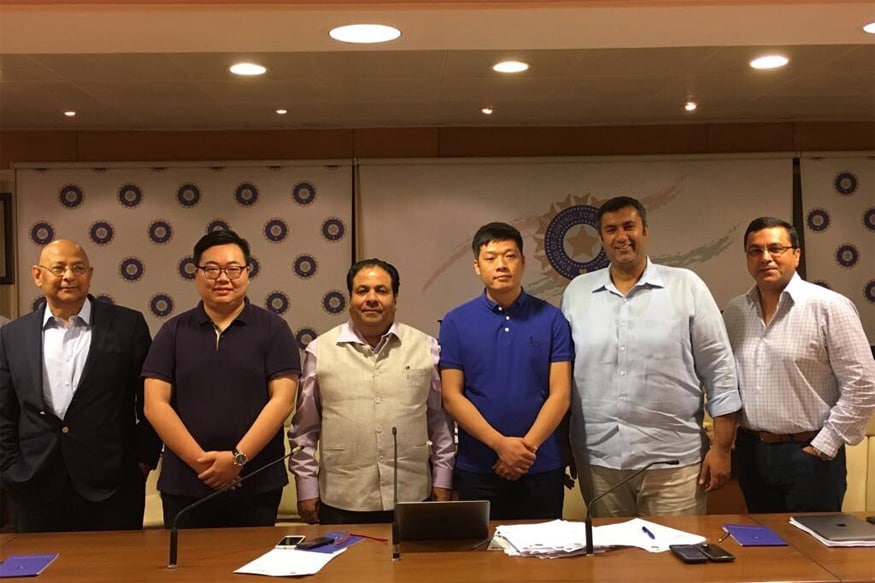 New Delhi: Indian Premier League title sponsors for the 9th and 10th edition Vivo has retained the title sponsorship for the cash-rich T20 league for the next five years starting 2018. The period extends till 2022 and the Chinese mobile manufacturers won the bid with a bid of Rs. 2,199 crore. According to the BCCI, it is a jump of 554% on the previous contract signed by the company.
Speaking on the development, chairman of the IPL, Rajeev Shukla said, "We are delighted to have Vivo joining us once again as the title sponsor for IPL for next five years. The association with Vivo has been great for the past two seasons and I am sure they will continue to make it bigger and better."
Acting president of the BCCI, CK Khanna said: "Vivo as a brand has carved its niche and legacy in the market. We are extremely glad to have Vivo as the title sponsor and look forward to an enriching affiliation for both stakeholders."
Acting secretary of the BCCI, Amitabh Choudhary said: "We received an overwhelming response for the title sponsorship rights and we are glad to have Vivo back on board. It is a renewal of a fruitful relationship with the brand that will extend for the next five years."
The IPL governing council met in Hyderabad on May 20 and finalised the timelines of various tender processes for IPL with the SC-appointed Committee of Administrators. After discussions, BCCI had invited bids from May 31.
"The ITT will be available at a cost of Rs 3 lakh on non-refundable basis from June 1 to 21 at the BCCI headquarters here and the bids need to be submitted at 12 noon on June 27 at a place specified in the document or at any other place as decided and intimated by the Board," the invitation to tender document said.
Vivo had bagged the title sponsorship right of the T20 League for a two-year period (2016 and 2017), reportedly at a cost of Rs 100 crore per year, an upward rise of Rs 20 crore annually from what beverage giant Pepsi had paid through an earlier agreement beginning 2013.