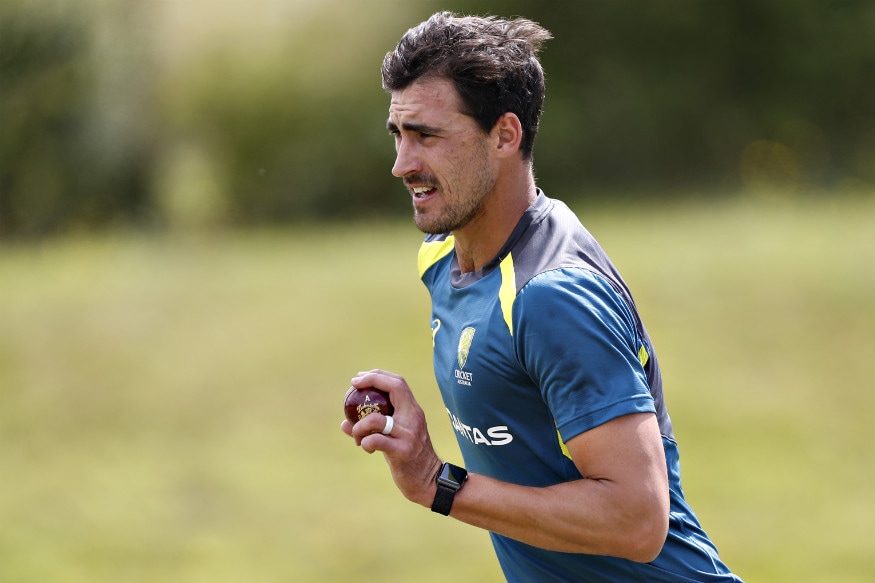 After a long time, Australia fast bowler Mitchell Starc will go into a home summer season, unsure of his position as the leader of the pace attack.
After a successful World Cup, Starc had an ordinary Ashes series without getting much of a chance. But the pacer is now looking to make a mark in the upcoming Sheffield Shield.
"I'll be trying to get back into the mindset of run in and bowl fast and intimidate with pace, and hopefully get a bit of swing," Starc told cricket.com.au.
"The Kookaburra ball doesn't do as much as the Dukes ball and the wickets are generally flatter in Australia (and) it probably won't seam around as much.
"So that's a little bit of a point of difference I can generate, those high speeds and get those batsmen jumping around."
The lanky pacer is also keen to add a bit more variety in his bowling, that might increase his effectiveness at home.
"I think developed my skills for English bowling and I was pretty happy with how I went about my work over there," Starc says of his time with the red ball.
"I took a different mindset of not trying to bowl the way I do in Australia because the wickets are different, the balls are different.
"With the wickets being slower you try and get more seam movement, a bit more through the air and not just try and run in and only focus on bowling fast.
"I was pretty happy with how that side of my game developed over there and that's something that at times perhaps I can bring into my game in Australia.
"But it's different conditions, and hopefully faster and bouncier wickets where you can run in and try and bowl fast."
Aussies, during the recent Ashes, went in the with the ploy of rotating their fast bowlers, that meant Starc wasn't in the scheme of things for a major part of the series.
But having said that, it helped Australia retain the Ashes with a 2-2 draw, first occurrence since 2001.
"You want to play every game," Starc says," but having that mindset knowing they were going to pick on conditions and how they thought the make-up of the game would be best to win games of cricket, it makes it an easier pill to swallow.
"And wanting to stay ready for when and if you do get called upon, you want to be able to take that opportunity with both hands to try and win a Test for Australia.
"A part of you is disappointed you're not playing but at the same time we all wanted to be part of a squad, a group that was going to win the Ashes, and we retained the trophy.
"The fact that we had six guys who could have come in to play at any stage was fantastic, and something Australia hasn't had for a long time.
"You normally have three or, if you're lucky, four who've got Test experience who could be in the side at any one time with injuries and all that sort of thing.
"Along with the fact we've all grown up together, played a lot with and against each other, that played a massive part in that understanding we were there to win the Ashes, we weren't there just to be a part of the XI and play as many games as we could."