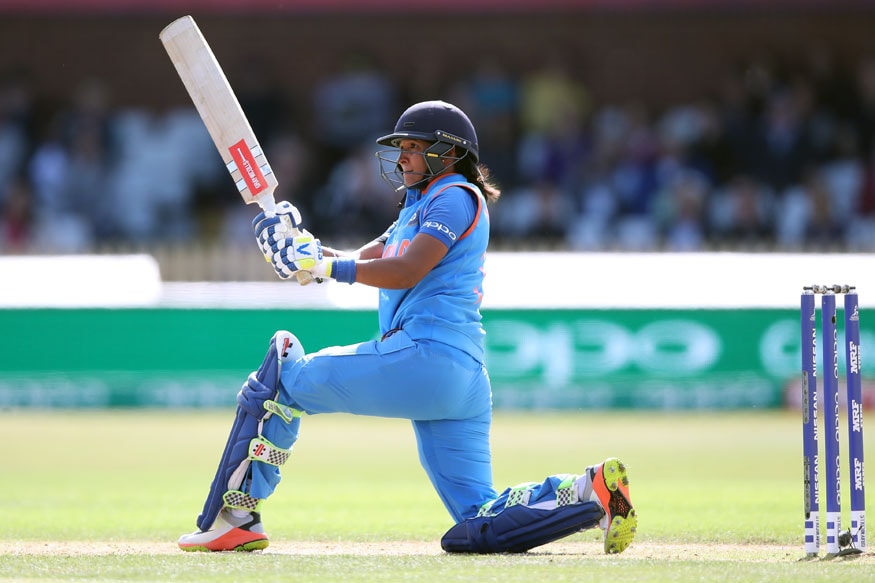 Harmanpreet Kaur smashed an unbeaten 171 off just 115 balls to help India reach the final of the 2017 ICC Women's Cricket World Cup.
The 28-year old batter had earned quite a reputation in the T20 circuit. But at the World Cup so far, Harmanpreet found herself coming in towards the slog overs and so struggled to get time in the middle. Before the semi-final, she had faced only 91 balls in five innings. "I didn't get a chance to bat in the whole tournament, Today when I got the chance I just wanted to utilise it, this opportunity, because today was the day where I wanted to prove myself, and thanks to God, whatever I was thinking worked. Mithali and Deepti batted really well and Veda too scored really well." she said after her knock.
"The plan was just watch the ball, hit it hard and this is what I was doing." But she had to be cautious because when she walked in, India was tottering at 35 for 2 in the 10th over. "Some areas they were bowling well but I just wanted to hit and rotate the strike."
Harmanpreet's partner for much of the day was Deepti Sharma, the only Indian woman with a higher score in ODIs. "I just told her to rotate the strike, you don't have to take the pressure, I was hitting the ball well and I told her to give me the strike and I will take the responsibility and she did a great job."
But there was one moment during the 137-run stand when the two had a bit of a miscommunication, which ended with Harmanpreet throwing her helmet onto the ground and sending a rather angry volley of words at Deepti. Eventually, the green light came on and Harmanpreet then talked to her partner.
Speaking about the incident, she said "Of course, it was heat of the moment and I said sorry to her because I don't want to lose my wicket at the that moment and I don't want to lose her wicket too, I got a little bit angry but we are fine now."