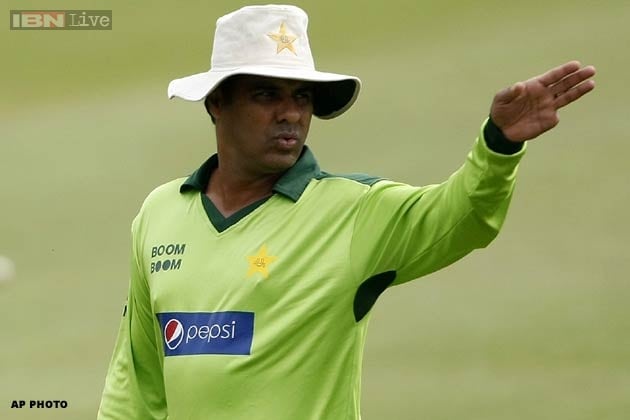 Karachi: Pakistan's new head coach Waqar Younis has lashed out at former players and critics who have questioned his appointment by the PCB.
While former skipper and ex-PCB director general Javed Miandad has termed chairman Najam Sethi's new appointments as unconstitutional, former chief selector Mohsin Khan has directly hit out at Waqar's appointment.
Waqar, who is due to take charge in June, said in his defence that he had applied for the head coach position as per the requirements of the Pakistan board.
"I followed the proper procedure while applying for the post and I was not appointed directly. So it is unfair to question my appointment," Waqar said.
The former captain also made it clear that he had applied for the post with an open mind and desire to do something for Pakistan cricket.
"I think I have learnt a lot from my previous experience as head coach and obviously it will prove valuable for me when I take charge," he added.
Waqar, who was also head coach in 2010-11 before he stepped down due to personal reasons, said he didn't foresee any problems in his second stint.
"Like I said I have learnt from the past and I think we have some match-winners who just needed to be guided and motivated properly."
The former speedster also said that he had no issues working with anyone in the team be it Shahid Afridi or anyone else.
"I think the media played up the Afridi issue as it was not such a big deal and was sorted out between us."
Meanwhile, the PCB's director (international cricket) and a member of the coaching committee, which was formed to scrutinise and recommend names for different coaching positions to the PCB chairman, also defended his appointment.
"Waqar was the unanimous choice of the coaching committee and he came through a proper process. We recommended his name finally after the deadline for candidates to submit their applications ended," he said.
Meanwhile Waqar's bowling partner and Kolkata Knight Rider's bowling consultant Wasim Akram hailed his former team-mate's appointment to the important position.
"Waqar's appointment as head coach was a great step for Pakistan cricket. It would certainly benefit the team that would feature in next year's World Cup in Australia and New Zealand," said Akram while talking to a private TV channel.