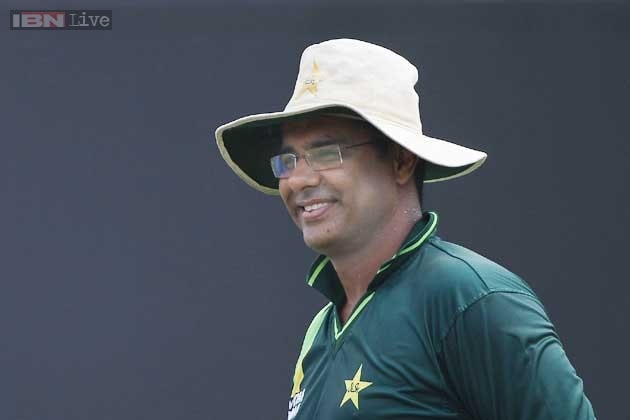 Karachi: Pakistan Cricket Board chairman Najam Sethi has confirmed that former Test captain Waqar Younis would be taking over as head coach of the national team later this month.
Sethi said two-year contracts have been offered to chief selector cum manager, Moin Khan and Younis.
Sethi also said that he felt that the combination of Moin and Waqar would work well for the national team.
"It was never a Moin or Waqar option for us as formulated by Akram (Wasim). The new formula has both former players in a format that we think will produce better results. That's why I have now given them two-year contracts like (Dav) Whatmore earlier," Sethi said.
Younis, who has also coached the Pakistan in the not too recent past, met Sethi on Wednesday in Lahore where he said he had confirmed his desire and availability to work with the Pakistan team.
Younis, who has also formally applied for the head coach position, insisted that he had no differences with anyone including Moin and was keen to work with the team to produce positive results.
Sethi disclosed the reasons for choosing the new coaching panel that includes Moin Khan and will recommend names for the head coach, fielding coach, batting coach and spin consultant positions to the board by May 6.
He felt that the old committee formed to hunt for a new coach and which functioned under former chairman Zaka Ashraf and included former captain Wasim Akram failed to deliver the desired results.
"I inherited two options, either Moin or Waqar from Ashraf and Akram and had to select one on the eve of the team's departure to Dhaka to play the Asia Cup and the WorldTwenty20. I put the matter before our managing committee and they chose the option led by Moin Khan which Akram had listed at number one. Not everyone was happy with the decision, but we let it go because there was no time to constitute a new committee and come up with different choices."
Sethi added that instead of choosing the path of vindictiveness, the board decided on making only a few necessary modifications in the team management after the World Twenty20.