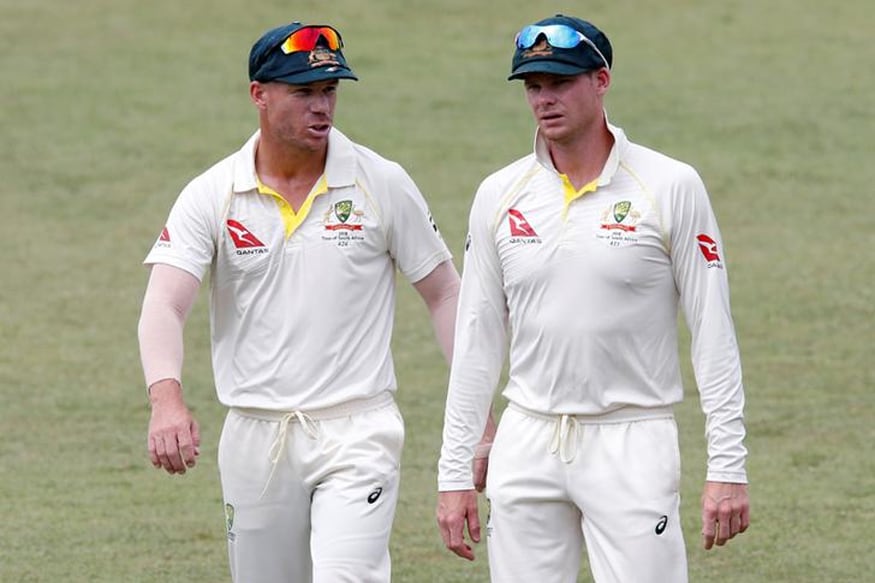 "At its heart, this strategy is driven by our love of the game, and our shared belief that cricket plays an important role in Australian society. Our communities are healthy when cricket is healthy."
There is a touch of irony to that statement from Cricket Australia. Former CEO James Sutherland, who had led the way in the suspensions of Steven Smith, David Warner and Cameron Bancroft after the infamous Sandpaper Gate, had chosen to overlook the repeated instances of hostile behaviour by his team in the months preceding the Newlands fiasco.
Though the sport does not have the crazed following it commands in India, cricket is firmly entrenched in the Australian culture, occupying a pivotal role in the psyche of its citizens. Cricketers are respected so much so that Baggy Green holders receive adulation on par with national heroes. With victories in cricket holding greater significance in Australia, the sport is not merely a battle between the willow and cherry among equal-footed sides. It is rather a means of sustaining the Australian community and hence the pressure to excel in the game is so deeply-ingrained that weakening rivals - mentally and physically - has become the norm.
If they weren't subduing rivals with their on-field performances, Australian cricket teams were sledging and psychologically taking them apart. By encouraging a play-to-win-at-all-costs behaviour, CA lost its objective of upholding the spirit of the game, and started viewing cricket as a business venture where a win - by hook or crook - was appreciated more than the noble failures.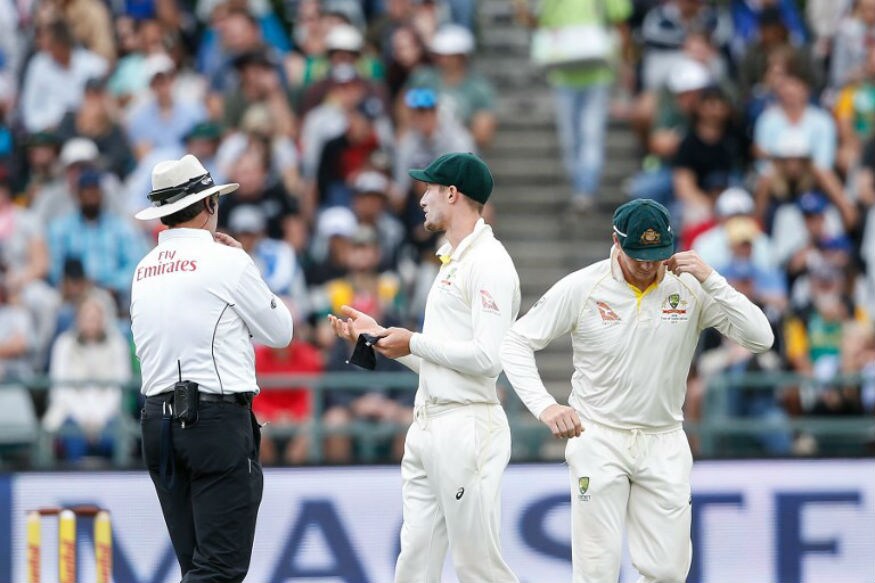 This finding by The Ethics Centre (EC), led by Dr. Simon Longstaff in conjunction with former Test player Rick McCosker unlocks glaring conclusions, with the attitude of the backroom officials being seen as a major reason for the infestation of players who hardly bothered for the means that helped in achieving the end result in the Australian cricket camp – as long as the end result was a win.
The role of CA in letting players adopt unchecked aggression
Balance. More than the physical skills possessed by a professional cricketer, it is his sense of balance - between pace and accuracy and between feet movement and hand-eye coordination that sets him towards excellence. If any sportsman lacks that balance, the all-round development will be hindered. And this is what Australian cricket has been found to be lacking in. It has stumbled to maintain a balance between how to play and the Australian way of playing.
In 2011, after Australia was going through a lean patch with the retirement of several stalwarts, CA instructed a review into the performances of the team. The Argus Review then announced a series of long-term and short-term steps that focused on "winning at all costs" - but the only issue was that whilst wins started coming their way, many hardly realised what winning would eventually cost. By playing as hordes in a bunch, and with a one-dimensional focus on winning, CA failed to see the intangible aspect of cricket - forming bonds, memories and goodwill. This, according to the EC has led to the implosion that occurred at Cape Town.
The report suggested that CA has five core values, with the stakeholders stating that CA was least committed to playing according to the Spirit of Cricket (60%), while they were more eager to teach their players the importance of making every ball count (69.2%). Teaching the importance of self-discipline was not given importance - CA is committed to it 59% - which only highlight how the Board is eager for results. When quizzed about how keenly CA live up to the policy of "play hard and play fair", only 10% stakeholders believed the attribute is always lived, with a whopping 41% arguing that it is not lived most of the time.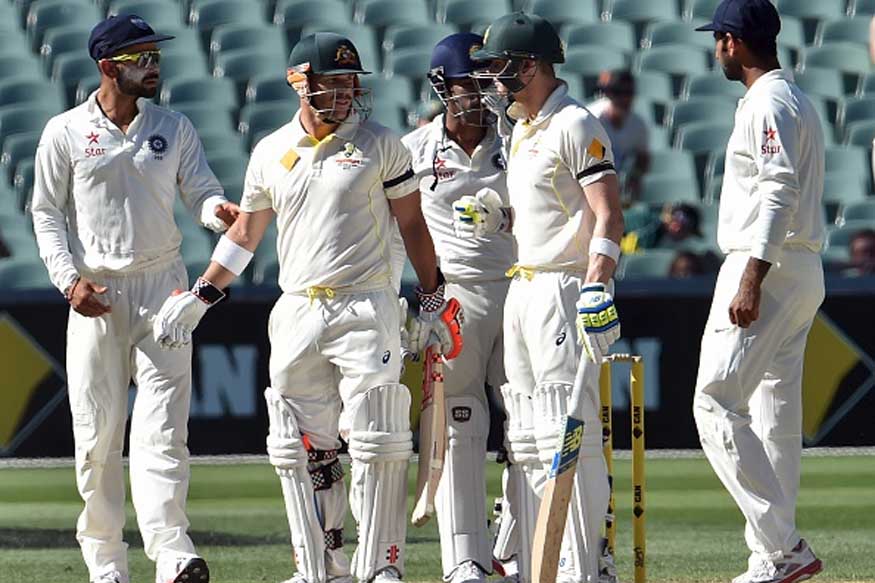 "If you can get away with it, you do it… winning is everything. If we lose, suddenly we have a culture problem - we didn't have one when we were winning!"
The habit of constantly defending their tactics and actions, has led Australian cricket to a stage where they are isolated. According to BBC, sledging in Australia - a term coined after the idiom "like a sledgehammer" - became prevalent in the mid-sixties. It took off in 1974, after the Ugly Australians, led by Ian Chappell verbally targeted rivals repeatedly to distract them.
Merv Hughes, Mark Taylor, Greg Chappell, Steve Waugh, Ricky Ponting, Matthew Hayden, Shane Warne and recently Warner and Nathan Lyon all took to the sledging culture, with Hughes even crediting verbal exchanges for 25% of the wickets he scalped. The underarm bowling incident further forced the cricketing realm to question their ethics, but as the world saw their upsurge on the field (it is no secret, they were a mighty strong team), we grew accustomed to their boisterous mode of play. They weren't respected; but were applauded for their feats. They weren't liked; but they never played for that in the first place.
Jarrod Kimber, in his novel The Lillee of Campbellfield narrates his experiences of growing up playing cricket in Australia.
'As a 16-year-old upstart I opened the batting late on day one and played a wild hook shot where I didn't hit the ball. The problem was that my opposition were positive I had hit it. So they called me a cheat, got their fastest bowler to bowl around the wicket only at my head, and said they'd sort it out after stumps. At stumps I ran off the field. Day two was a week later, these men, with jobs families, and mortgages, had lost none of their anger. And as I plinked the ball around, they abused and threatened. When that didn't work, they threatened my mother. A full week after the alleged edge they were still angry enough I had cheated them that they will tell a 16-year-old kid they'd rape his mother. I just batted on, because, winning. "
The incident clearly indicates how even youngsters in the country have the habit of making a decision and staunchly sticking to it even if there is no evidence against them - Ricky Ponting's continuous signals to Steve Bucknor in 2008 come to mind. Not being afraid to shoot off personal assaults is a trend that is rather unfortunate as well, but what catches the eye in Kimber's account is the importance on winning.
He further writes that even if a cricket match took place in a random competition on the outskirts of an unheard town, winning was the be-all-and-end-all. Hence, most international stars need not try very hard in their pursuit of success as it is a trait they are accustomed to. But when they fail to see the repercussions of this approach, incidents like Newlands are not an entirely unexpected consequence.
For long, they have been invertebrates who have ironically prided themselves in being the guardians of "the line", never hesitating to chide English or Kiwi cricketers for any transgressions. As more sides refused to conform to their style of play, a greater sense of entitlement arose. The vibe was that they loved to be hated, with each negative comment against them only reinforcing the success of their mantra of rubbing the opponent's nose into the sand.
While it did lead to some memorable wins, it also resulted in devastating outcomes as well. It will need much more than Tim Paine indulging in a pre-match handshake to emerge from the mire Australian cricket finds itself in.