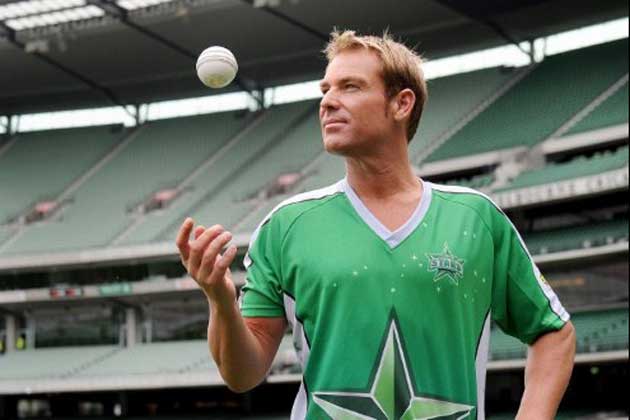 Melbourne: Leg-spinning legend Shane Warne said on Monday he had badly burnt the fingers of his bowling hand, putting him in doubt for his comeback in Australia's Big Bash League this weekend.
Warne, 42, put pictures of his blistered hand on Twitter on Monday and appealed for help from the public to hasten his recovery in time to play for the Melbourne Stars against Sydney Thunder on Saturday.
"Not ideal preparation for practice match today - burning the bowling hand. Get better quickly please, any suggestions - HELP," Warne tweeted.
The photo showed the little finger of his right hand was the worst affected from the accident, thought to have happened while cooking at home.
Later on Monday, Warne told his Twitter followers that the condition of his burnt hand and fingers was improving and he was feeling positive.
Warne tweeted later: "PS no more trying to be a master chef! Stop and buy a bacon roll on the way to the ground next time - silly Shane!"
The Melbourne Stars said they were confident Warne would be okay to play this weekend and that he would miss a practice match on Monday.
Warne had apparently ended his stellar cricket career at the Indian Premier League (IPL) in May but said recently he had never felt fitter in confirming his signing with the Melbourne Stars. Warne has not played Test cricket since helping Australia to a 5-0 Ashes whitewash over England in January 2007 but he led the Rajasthan Royals in the IPL until earlier this year.
He said part of his desire to return to the field for the Big Bash was that he wanted his three children to be able to see him at work and it was an "added bonus" his British fiancee Liz Hurley would be there too.