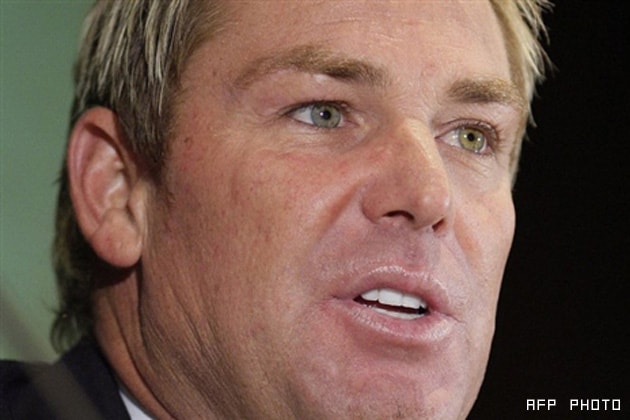 Melbourne: A burnt hand notwithstanding, Shane Warne is likely to return to cricket with this weekend's Big Bash Twenty20 tournament after managing to convince his team management about his fitness with just a 15-minute practice session.
The 42-year-old leg-spinner was in doubt for the Melbourne Stars' opener against Sydney Thunder on Saturday after burning his bowling hand while cooking.
But he raised hopes of being fit for the match after a net session overseen by Stars coach Greg Shipperd.
"He had 15 minutes in the middle, bowled 30 to 40 balls and he felt fine. But let's see how his fingers [cope with that workload], what reaction we have from that," Shipperd was quoted as saying in the newspapers.
"Certainly before I'd seen him bowl there was concern, but that's lessened significantly after seeing him go through today. But I'm not his hand, I'm not the nerve endings that are dealing with whatever he is dealing with," he added.
Shipperd said he would still leave it on Warne to take the final call.
"He's got an uncanny ability to know where they're going, drop them on a length. It's practice, not match scenario, but if anyone's mind can handle the challenges of the game (with an interrupted preparation), he's as well equipped as anyone," he said.
Warne had retired from cricket after this year's IPL but decided to return as he wanted his son to see him at work.