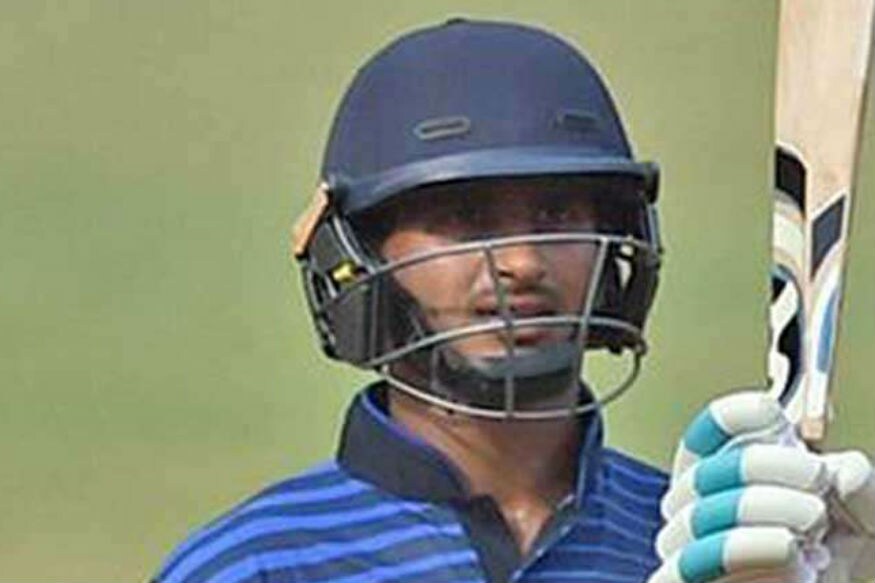 Jharkhand batsman Virat Singh, who was bought in the recently concluded IPL auction by Sunrisers Hyderabad for almost ten times his base price of 20 lakh (1.9 crore) has said that he was 'surprised' to see his price escalate the way it did.
Singh, who was with his Ranji Trophy teammates celebrating a victory over Assam when he got the news that he was bought by Sunrisers Hyderabad told FirstPost, "I'm extremely happy to have finally been picked by an IPL franchise after a lot of struggle. I had been trying for the last two-three years, and that finally happened this year. It was quite surprising for my bid to escalate the way it did. Obviously they must have noticed something special in me, which is why they went the full distance."
Singh, who owes a lot of his development as a batsman to his stint in England where he played for the CM Park Cricket Club in the Durham County League added that he was happy he had domestic teammate Shahbaz Nadeem as company in the franchise.
"Very happy that us statemates are part of the same IPL team," said Singh."This will be my first year in the IPL, while he has been playing in the tournament for many years now, and has also represented India, so he has a lot of experience. So I hope to receive a lot of support from him, and that he shares his IPL experience with me." Singh also said that he hopes to learn a lot from Australian batsman David Warner and captain Kane Williamson.
However, the twenty-two year old also added that his focus has now firmly shifted to the Ranji Trophy season with Jharkhand, and his long-term ambition of one day representing India in international cricket.
"Now that the celebrations are over, I am back on track as far as cricket is concerned, and have already resumed my practice for Ranji Trophy. Not thinking about IPL yet, which still is a few months away," he said.
"My main focus is currently on our Ranji campaign. The current Jharkhand side is a good one in terms of talent and balance, and hopefully this year we will qualify for the knockouts and go as far as reaching the final and even lift the trophy.
"Every cricketer dreams of playing for India one day, and I'm no different in this regard. For now, I am focussed completely on the Ranji Trophy, followed by the IPL. I will catch the national selectors' attention if I perform well in both. The rest is upto the selectors. My job is to perform."​