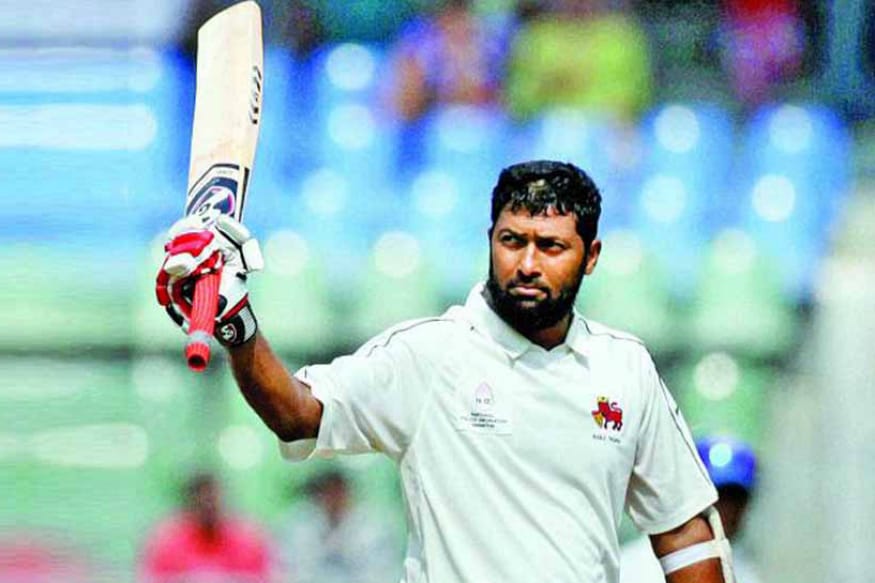 A conversation about domestic stalwarts is incomplete without mentioning the name of Wasim Jaffer. The 40-year-old recently became the first batsman to breach the 11,000-run mark in Ranji Trophy and is now just five appearances away from becoming the most capped player in the history of this competition.

Jaffer is like a father figure to Vidarbha players, but make no mistake, the batting maestro's hunger for runs is far from over. He played a very important role in helping Vidarbha win the Ranji Trophy and Irani Trophy for the first time last year. Now, he already has a century under his belt in the ongoing edition.

Cricketnext caught up with Jaffer ahead of Vidarbha's next encounter against Chhattisgarh and in an exhaustive interaction, the right-handed batsman spoke about all the records, how last year's triumph rejuvenated his love towards the game even further, his role in the Vidarbha side, and his views on the current Ranji Trophy format. Excerpts:

11,000 runs! How do you reflect on that?

The only reason I have been able to score these many runs is because I have been able to play for this long. Obviously, to get these many runs you need to play a lot of seasons. Yes, I have also put a lot of hard work into it. Then also the motivation to keep playing even after knowing that you won't get selected in the Indian team. It's all about dedication and love for the game. I want to play till my body gives up and there's no motivation left.

You have broken so many records and are on your way to become the most capped Ranji player. How much do these numbers mean to you?

It means quite a lot. You can't simply deny the fact and say it doesn't mean anything. Even though you don't get as much limelight that you get in international cricket, I feel if you have worked hard even at this level, it does mean quite a lot.

I am the highest run-getter in Ranji Trophy, Duleep Trophy and Irani Trophy. It gives me a lot of satisfaction and happiness. I will be lying if I say records don't really matter to me. But the more important thing is the team I am playing for, I want to contribute and make sure... winning is everything! If you score runs or take wickets but your team doesn't win then there's no point of creating records. If my performance is helping the team to win then it feels quite good.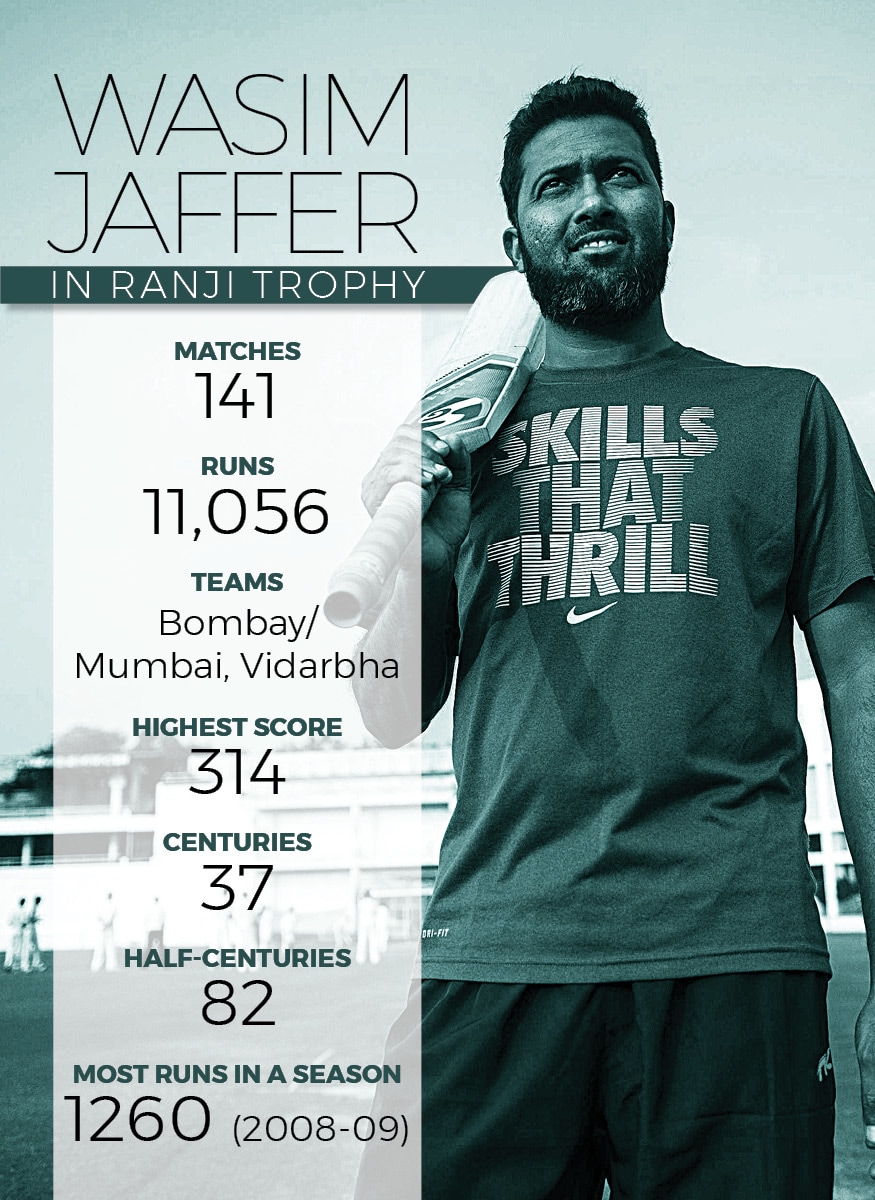 Any particular innings or even a shot in Ranji Trophy that stands tall in your memory?

I have been playing for over 20 years now so there are quite a few knocks. There are some centuries in the Ranji Trophy finals and then the double century (286) last year in the Irani Trophy. All those innings that have helped my team win are close to my heart. Even that 70-odd (78 v Delhi) that I got in the last year Ranji Trophy final put us in a good position to win.

Then my first triple century (314 v Saurashtra in 1996-97) that cemented my place in the Mumbai side. They had quite a strong team and if you don't get runs in the first few games you will end up going back to playing club cricket. That innings gave me the belief that I can play at this level with all the superstars that we had in the team. Coming in and getting a triple hundred in my second game was very special. All the 11 players were like superstars and that knock will always remain close to my heart.

Talking about any particular shot, it's tough to remember, but that pull that I played last year in the final to seal the deal for Vidarbha was quite special. I have mostly been on the field in my previous final appearances and it was in the last year that I got an opportunity to hit the winning runs. That shot helped Vidarbha win the Ranji Trophy for the first time, so yeah.

At 40, what's that motivation that keeps you going?

I just want to go out there and play and help these youngsters or the team that I am playing for. If I am making a contribution or difference to the team, it makes me happy. Doesn't matter if I am 30 or 40, if I am doing my job then that's all that matters. As long as I stay fit and keep that motivation up, it's all worthwhile.

Do you think last year's Ranji Trophy win served as a fresh boost in your career?

It definitely helped. Last year, I played after missing out an entire season due to an injury and I played without charging any money because I just wanted to play. I am enjoying the game and for me, playing is more important. The kind of season that we had last year made me enjoy the game even more. Young players like Sanjay Ramaswamy, Rajneesh Gurbani, Akshay Wadkar, there are so many good players who performed well and that made me happy. If you are playing for a winning side, you enjoy even more. You can't say the same thing if your team is losing and aren't doing well.

It must be tough to keep up with these young players in terms of fitness. Can you tell us about your fitness regime? Also, playing club cricket in England, how does that help?

I have to put in a lot of effort to look after myself considering I am now 40. At this age, it's not going to be the same so I have to look after myself if I want to play. I try to work hard in the gym and take proper care of my diet. I have to be extra careful of all these things. If I am playing with these youngsters I have to stay fit. Obviously, I have to take care of myself even more now than I used to before.

Playing club cricket keeps you involved in the game and I get to spend time with my family as well. We get to holiday together for more than two months and I get to play competitive cricket. I do my training as well. It's kind of a mental break even though it gets a bit stressful there because you have to perform. Those are not friendly games and you are playing as a professional. But it's not like what we do here, I get time to relax considering you only play on weekends and get some time for yourself for training and all that. It's important for me to keep my mind open because if you are involved in the game, you will learn something every day.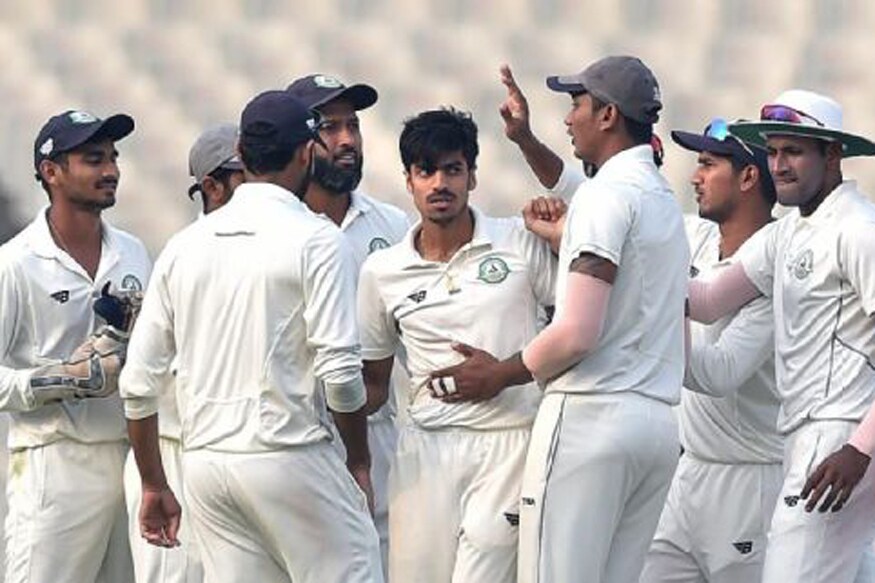 Moving forward, Vidarbha didn't have a great start to the season but the performance against Baroda would have given the team some confidence?

We were quite upset with the way we performed in the first two games. Unfortunately, in the last game, we couldn't force a win. We now have five games left and we need at least two-three outright wins to get through to the knock-out stage. Luckily, not many teams have got outright wins so we don't really need to worry too much. I think Gurbani not being here is one of the factors... We are missing him in the bowling department. He will be back after this game and that will help.

Only five teams are going to qualify out of 18 from Group A and B and it's not going to be easy. We being the defending champions, we will have to keep ourselves right up there. The next couple of matches are going to be very important and if we can play to our potential then it shouldn't be much of a problem. I think we will need a bit of luck as well, everyone needs it.

Your Vidarbha captain Faiz Fazal recently told us that, you are very approachable and helpful but at the same time, you don't mind giving them stick every now and then.

It's mostly about the mindset because Chandrakant Pandit (Vidarbha head coach) and I come from the Mumbai brand of cricket where winning is the most important thing. That's what we are trying to instill into Vidarbha cricket that no matter what we need to win. It doesn't matter how many runs you score or how many wickets you take, if you are not winning then is it really worth it?

All these players that are playing for India A or in the Duleep Trophy, is only because Vidarbha won two trophies last year. At certain stages, there are some players who get relaxed and they feel like the game is over and heads start to drop down, that's when we have to chip in and say we need to keep fighting till the last ball is bowled. You never know, anything can happen at any stage of the game but you need to be charged up to cash in on that moment. This is especially for the young players and you have to be strict sometime or be vocal about it and that's all we try to do. If they want to play at a higher level, you need to have that kind of attitude. This formula worked for us last year.

This season we want to make sure that we continue to build on our last year's performance because people shouldn't think it was a fluke. Even if we can't repeat it, we should be giving our best and be competitive. We just want to qualify for the knock-outs and once you do that it's a different ball game altogether.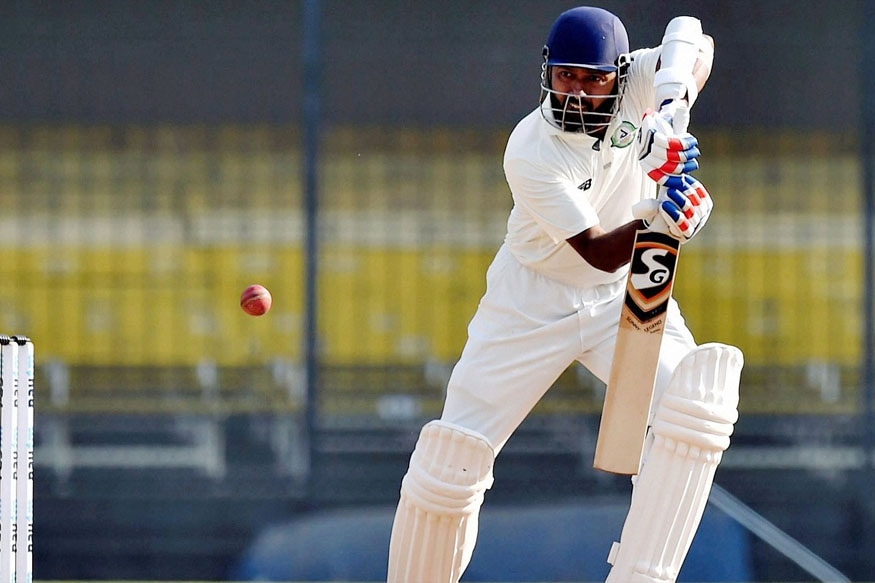 What's your take on the current Ranji Trophy format?

It's not bad! You have got so many new teams but it's good that they are playing in their own group. If they would have started with playing against Elite teams then you would have seen many records get broken. This also gives an opportunity to many young and professional players to play in the Ranji Trophy. Same can be said about the coaches and the trainers that are involved.

Even the wickets have been quite good. The only thing is you don't get many outright results in four-day games and I think an extra day would help, but again that will make things more complicated. You have got so many games going and don't get enough time to rest, so it will make it even more difficult.

Any particular changes you would like to make in the current format?

I am happy with playing just one format at a time. Last year, we started with Ranji Trophy and then shifted our focus to the limited-overs cricket. I think that's the best way to carry the entire season because everyone then has a clear idea about what they want to do.

This year we started with the one-day format and are now playing four-day games, and then will play the T20s, I don't think that's a good way. Just because we are going for the World Cup we had to start our season with the Vijay Hazare Trophy. If we start with the four-day stuff, finish the Irani Trophy and then get to limited-overs, that's the better way to go. It gets tough to change your game in such a short space of time. That's the only thing I would like to say.

Lastly, you are a domestic stalwart, is this all about giving it back to the game?

I am just trying to do my job and help as many players on my way. Whatever knowledge that I have got after playing for so many years, I am just trying to pass it to all the players. I am trying to do my duty. I am a great student of the game and I always want to keep learning.

Wherever you play, you try to do your duty. There are quite a few players who didn't go on to represent India, players like Padmakar Shivalka or Rajinder Goel, or even someone like Raghuram Bhat who played just a couple of Tests, are still legends in our eyes because they served the game for so long. I don't have any complaints regarding not playing international cricket as such because it's all about being honest and passing the knowledge to the younger generation.

First Published: November 28, 2018, 8:24 AM IST