Wasim Jaffer quits Mumbai captaincy
Mumbai failed to go beyond the semifinals this season and that brought Jaffer a lot of flak.
Updated: February 2, 2012, 2:39 PM IST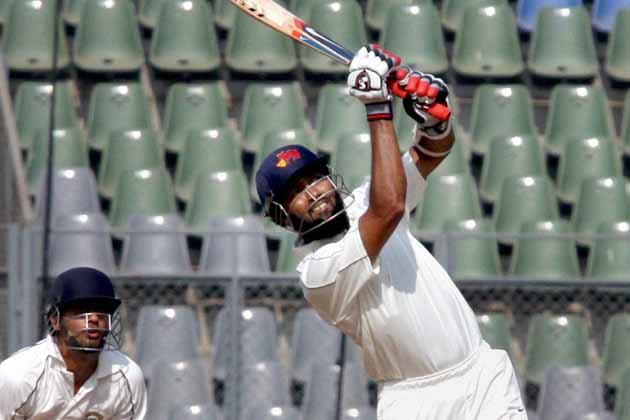 Mumbai: Wasim Jaffer has quit as Mumbai captain to give more time to his batting. In his four-season stint, the former India opener led the domestic powerhouses to two trophies in 2008-09 and 2009-10.
"I want to concentrate more on my batting. I didn't have a good Ranji Trophy season and for me batting is more important than captaincy," the 33-year-old told The Indian Express on Thursday.
"Once you are captain it is very important to lead by example. The word 'captain' is only nice to say but it's a lot of pressure to lead a team. If the team doesn't do well, then the captain is always made a scapegoat. When you don't score, it doesn't look good."
Mumbai failed to go beyond the semifinals this season and many, including coach Sulakshan Kulkarni, blamed Jaffer, who managed just 406 runs in nine matches.
Kulkarni had bluntly said that Jaffer had failed not only as batsman but as a captain as well.
"I was disappointed, I'm not a perfect captain," Jaffer said of the coach's remarks.
"Everybody makes mistakes; if there was any problem I should have been told inside the dressing-room, not in public. I was never told about my captaincy the entire season.
"Suddenly I was told I lacked attitude. Four months ago I was the best captain and after losing I'm no good."
Asked about his choice to take over the reins from him, the veteran batsman, who is the highest run-maker in the history of the Ranji Trophy, came up with the name of Rohit Sharma, who according to him, will do well as the skipper of the side.
---
---
Team Rankings
Rank
Team
Points
Rating
1
Australia
3028
116
2
New Zealand
2406
115
3
India
3085
114
4
England
3882
105
5
Sri Lanka
2454
91
FULL Ranking
Rank
Team
Points
Rating
1
England
5405
123
2
India
5819
119
3
New Zealand
3716
116
4
Australia
3941
109
5
South Africa
3345
108
FULL Ranking
Rank
Team
Points
Rating
1
Australia
6047
275
2
England
5959
271
3
India
9319
266
4
Pakistan
6009
261
5
South Africa
4380
258
FULL Ranking
Upcoming Matches