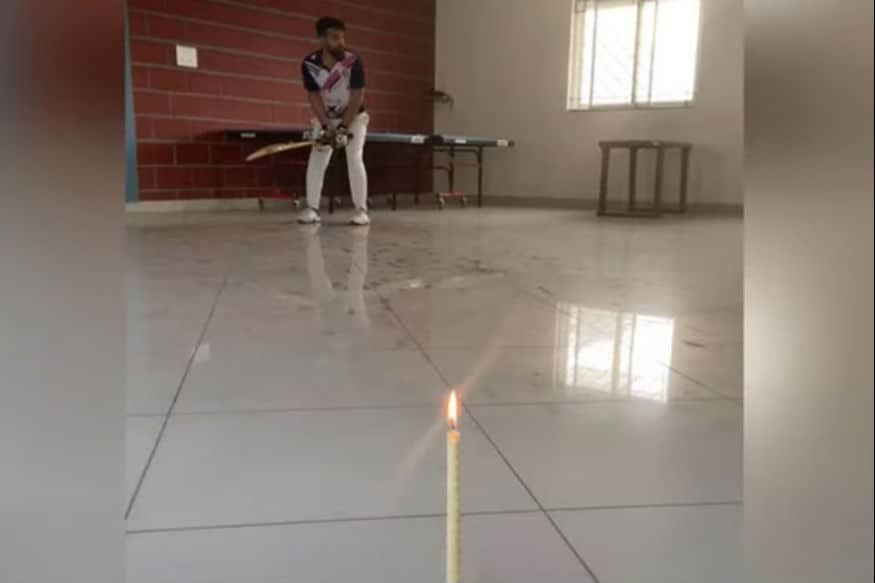 With great batting control, comes interesting use of the skills! A cricket player on Twitter just wowed netizens with his batting technique.
The Twitter user who goes by the username @visheshKhan blew out a candle flame by perfectly playing a classic shot.
She said, Blow out the candle. Well, Here I am 👇 #imvishesh #ViratKohli #cricketlover pic.twitter.com/X27U9hxLgx

— Vishesh Khanna (@VisheshKhan) May 31, 2020
The post was captioned: "She said, Blow out the candle. Well, Here I am".
The master stroke has been shared on Twitter and internet users all raving about it! Shared in the month of May, the post has been receiving love even now.
The Virat Kohli fan can be seen wearing full cricketing gear as he cuts a ball straight over a lit candle. The ball passes by in speed and the candle is blown out.
Things get clearer in the slow motion part at the end of the TikTok video, where we see the ball pass just over the flame of the candle, thus extinguishing the flame.
The video has received over 5.3 K views on Twitter and have been shared across several platforms. Vishesh has shared the entire video, which was not a success at first try, on his YouTube account.
In the full video, we can see how many attempts and candles it took him to ace the challenge. The cricketer from Bengaluru wrote in the description of the video that the idea behind the challenge was to "hit the flame with ball with such a force that the candle blows out".
"It's way difficult than it seems," he added.