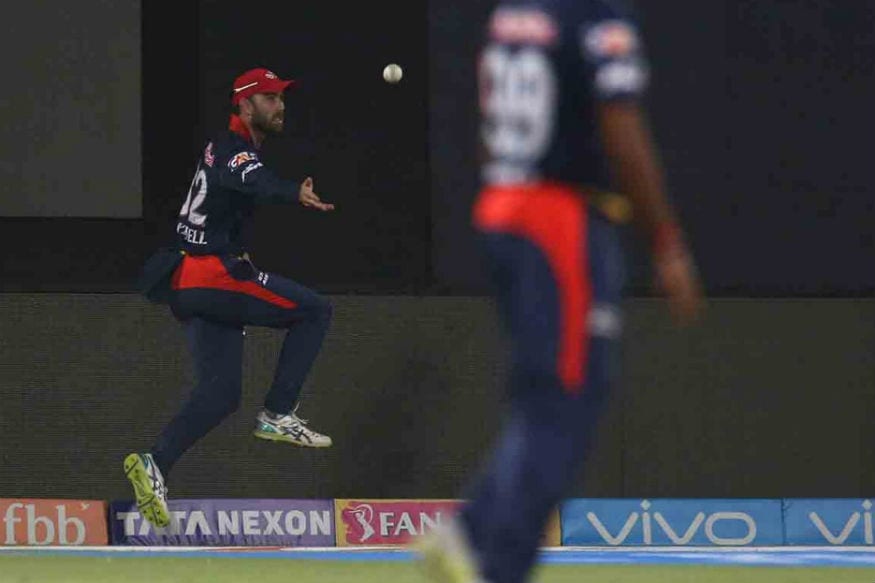 One of the highlights of IPL 2018 has been the brilliant catching at the boundary, and it was all started of by Delhi Daredevils fast bowler Trent Boult who took a blinder to dismiss Virat Kohli in Bangalore. On Sunday evening, Boult combined with teammate Glenn Maxwell to take two stunning catches at the boundary to dismiss the dangerous Kieron Pollard and then Rohit Sharma on their way to an 11 run win at the Feroz Shah Kotla in New Delhi.
The first dismissal took place in the 10th over when Pollard mistimed a flighted delivery of the young leg-spinner Sandeep Lamichhane. Maxwell ran along the boundary and grabbed the ball just in time before he crossed the boundary. Maxwell threw the ball to Boult to keep the ball alive, and the Kiwi gladly accepted the catch to complete Pollard's innings for just seven runs.
Four overs later another similar effort enthralled the crowd as Rohit Sharma was dismissed by the Aussie-Kiwi duo. Sharma lofted Harshal Patel down the ground only to find Maxwell, who once again caught the ball and threw it back to Boult to complete the catch and make it look like an easy dismissal.
Having lost two of the most important players in the stunning fashion, MI crumbled under pressure and were bowled out for 163 during a chase of 175 which saw them crash out of the IPL with 12 points from 14 games.
Delhi Daredevils, who were already eliminated, won their second game in a row and finished the tournament on a winning note.