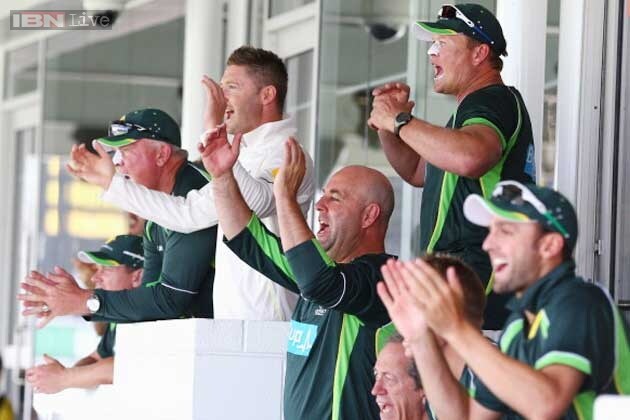 Sydney: Allrounder Shane Watson has credited coach Darren Lehmann for bringing the fun factor back to the Australian dressing room and allowing the team to enjoy playing cricket once more in the 5-0 Ashes series thrashing of England.
Watson's credentials as a cricketer have never been in doubt but his ability to gel with his Australia team mates has come under regular scrutiny in the past.
Persistent reports of friction with captain Michael Clarke pre-empted a full-blown crisis on Australia's tour of India last year, a situation not helped when the tourists were thrashed 4-0.
"It's a game that if you take too seriously - and I do at times - that you can really get too internal and the game gets too much for you," Watson told reporters on Monday. I knew that's what was happening within the Australian team and like I say, Darren Lehmann comes in and within one day turns that all around."
Watson, along with three other players, was sensationally stood down for the third Test in India after failing to provide then-coach Mickey Arthur with suggestions on how to improve the team's performance.
The scandal, dubbed 'homework-gate', saw Watson fly home -ostensibly to be with his pregnant wife - and threaten to quit playing for Australia.
Arthur was replaced by Lehmann just days before the last Ashes series in England and although the burly former batsman's no-nonsense approach failed to prevent a series defeat then, Australia emerged as a dominant force back on home soil.
SPECIAL ENVIRONMENT
Upon completion of a comprehensive series victory in Sydney on Sunday, Watson said he felt vindicated for questioning the team culture under Arthur.
"There were times I knew I had to stand strong with my beliefs for the betterment of what I thought was to get the best out of the amazing talent we had in the group," Watson said.
"I would certainly never take back how I stood and voiced my opinions at certain times. I know when there's down times if you stand strong enough and persevere for long enough that it might turn around - and it has in a way I never ever expected."
Lehmann had also made the team environment "special", according to Watson.
"This is the time of my life. I know how lucky I am to be involved in such a special environment because it doesn't always come along," the 32-year-old said. I'd always had certain beliefs and I'd been lucky to be around so many great teams to know most importantly that you need to be making sure you're having a lot of fun."
By his standards, Watson had a mediocre series with the bat, scoring 345 runs at an average of 38, fuelling speculation that he might have to move down from his number three spot during next month's tour of South Africa.
"In regards to that (batting position) I really don't care at this point in time," he added. "I was able to contribute at times, but not as much as I would have liked - particularly not in the first couple of Test matches. I didn't set the world alight at all but there were times when hopefully I did contribute enough to us being involved in winning a Test match."