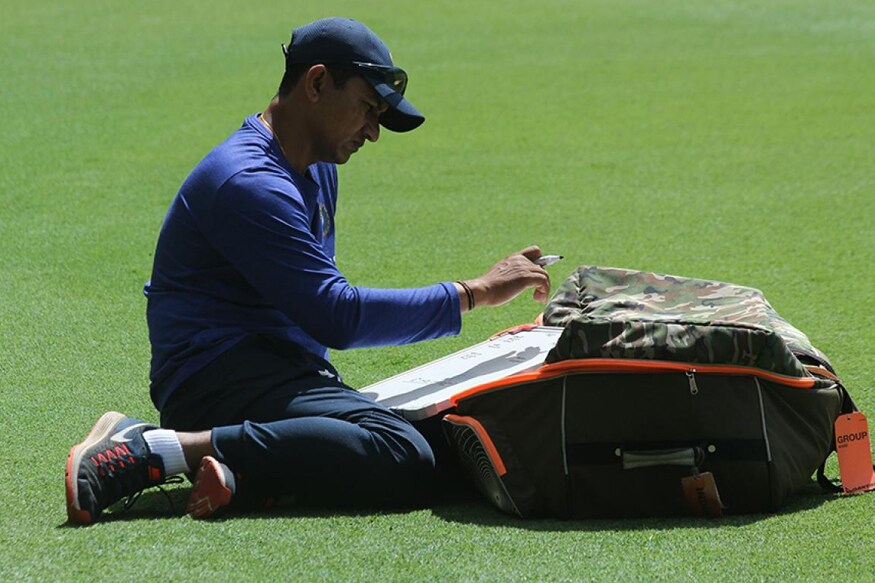 Despite winning the ODI series 3-0 - Team India are not getting over confident ahead of the T20I series which starts in Harare on Saturday. A day ahead of the first T20I between Zimbabwe and India - India's interim head coach Sanjay Bangar said that his side are anticipating the hosts to come out stronger in the upcoming three-match T20I series.
The preceding ODI series saw empty stands at the HSC over the course of the series in which Zimbabwe were bowled out for paltry scores of 168, 126 and 123.
"We treat every opposition with great respect and we respect the kind of cricket every opposition is capable of playing. Obviously, when a team loses it is tough because it is an international sport. There are so many stakeholders and fans are one of them. We would want to play to our potential. We are expecting and anticipate Zimbabwe to come out and be competitive in each and every game that we play," Bangar said during a press conference ahead of the opening T20 against Zimbabwe at the Harare Sports Club.
Zimbabwe, however, will take some encouragement from last year's result where the Ajinkya Rahane-led side were held to a 1-1 draw in the T20I series after they lost the second match.
Bangar also said that he was pleased with his bowlers' performance displayed during the 3-0 series sweep and called on his side to replicate the same show in the shortest format of the game.
"We are really happy with the way our fast bowlers have performed and also how the spinners have been able to maintain the pressure right throughout on wickets which have not assisted the spin bowling as well as the consistency and application displayed by our batsmen. We would like to continue in the same manner and match our own expectation from the T20 games that we are going to play," the coach added.
When asked if the T20 series would see him test the bench strength of the second-string side, he replied: "the intention is to give everybody a go but obviously not to make too many changes at one instance. We will try and provide opportunity to each individual on the tour.