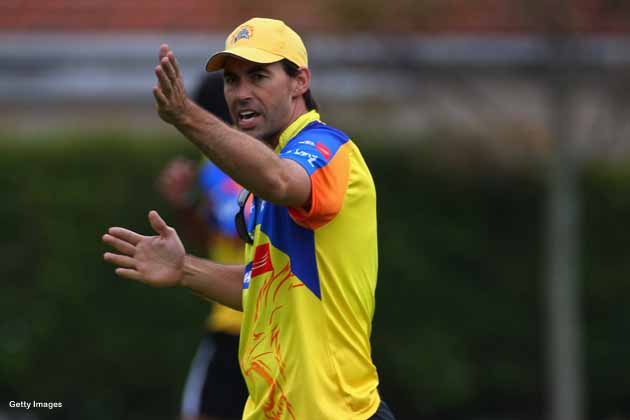 Chennai: Chennai Super Kings coach Stephen Fleming on Saturday exuded confidence that the defending champions have enough firepower in their batting to take on Deccan Chargers pace attack which played havoc against Kochi Tuskers Kerala in their last IPL match.
Deccan had crushed KTK by 55 runs in their last match with Ishant Sharma registering a five-for and his fast bowling colleague Dale Steyn bagging three wickets.
Asked at the pre-match press conference how CSK would handle the Indo-South African pace attack, Fleming quipped, "The good thing is I don''t have to face them. I can coach the other guys to play them.
"But our top order is one of the biggest around and with Badrinath being in form. We've some wonderful Indian players along with Michael Hussey, so we're well-equipped to deal with any attack. Morkel, Dhoni and Raina are some of the biggest hitters around. And the talent we've got in our top six can outshine any other top six and they've performed for us," he said.
Fleming said CSK's loss to Mumbai, when the defending champions fell to a stupendous fielding effort from the Sachin Tendulkar-led side, helped bring about a change in the team's attitude.
"The pleasing shift for me was the game against Mumbai. We got shown the standards of fielding in this competition and it was almost a challenge. The next two games we were outstanding. Once you set yourself a benchmark for yourself, it's very good," said Fleming.
Asked about CSK's tendency to click one day and coming a cropper on another, he said, "Obviously I am not comfortable with it, we''ve worked hard on that but it's really attitude. You can catch as many balls as you want but it's really about the attitude you take into the game".
About his opponents on Sunday, Fleming said, "(DC coach) Darren Lehman is an excellent coach and he's developed very good team spirit and they are a very well balanced side. The seam attack has (Dale) Steyn at one end the the big guy (Ishant Sharma) coming in at the other. They are a handy side.
"But we don't really look at the opposition too much. Every side you play is good on paper and it's about pressure and how you deal with pressure. We don't analyse the teams too much, we shy away because some of the things look too good on paper," said the former New Zealand captain.