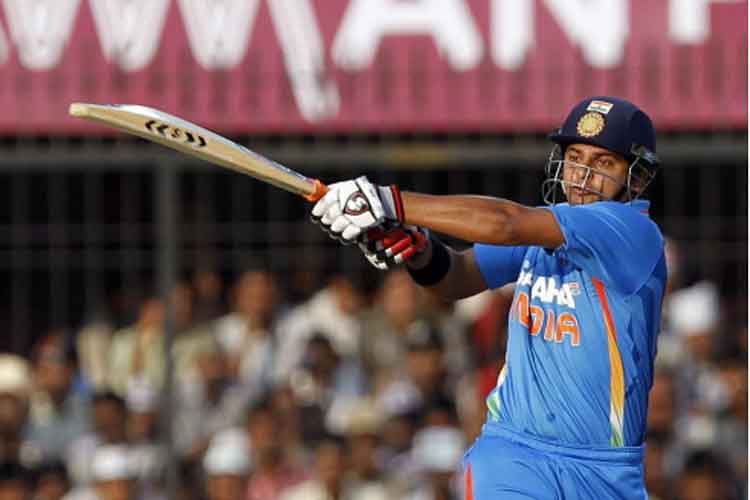 Adelaide The demoralising ODI series defeat is a thing of past and the Indian team will challenge the Australians in the Twenty20 series with some fearless cricket, batsman Suresh Raina said on Monday after joining the side Down Under.
The short three-match Twenty20 series between the two sides will begin on Tuesday and Raina said it would be important for them to start the series well.
"We intend to play fearless cricket. The ODI series is the past now and this is a fresh beginning. We have to look to be dominating and be positive in our approach. We will do well. Australia have a young side and they would know that the win in the last game has given us good momentum going into the T20Is. They will come hard at us but we are ready too," Raina said after a practice session in Adelaide.
Raina joined the side along with Yuvraj Singh, Harbhajan Singh, Ashish Nehra and the young Hardik Pandya.
The diminutive left-hander emphasised on the need for improved running between the wickets and fielding well at the big Australian grounds.
"I feel we have to try and build pressure by bowling a lot of dot balls. Fielding will be the key here. We have to run really hard in these grounds. The singles and doubles will hold importance. As you saw in the final ODI, MS Dhoni and Manish Pandey ran really well between the wickets which is why the team got over the line. You will have to wait till the end before handing over that finishing blow. It will be important to start well in the first six overs," he said.
Yuvraj is making a comeback of sorts and Raina believed the team was more than happy to have him back in the side.
"Yuvraj has been in good form of late. Everyone wants to see a player like Yuvraj to perform and do well for the team.
I have always been a fan of Yuvraj and whenever he has been in the dressing room, I have always learnt a lot from him. He is looking in good touch and we even fielded together in our drills today. It will be good fun if we can play together in the games."
Raina believed the T20 squad has a good mix of youth and experience.
"If you see, the bulk of the 2011 World Cup-winning team is present in the current T20 side. There is MS Dhoni, Yuvraj Singh, R. Ashwin, Ashish Nehra, Harbhajan Singh, Virat Kohli and myself. There is a perfect combination of youth and experience in the side. We, as a unit, have travelled together and this dressing room is bubbling with experience and confidence at the moment."
Raina said the team's strength is its batting fire power and he cited performance in the ODI series, during which India posted two 300-plus totals and chased down a record 331 in the final clash.
"We have a strong middle-order and an explosive opening pair. If you look at the ODI series, we were scoring 300 in every game. The results didn't go our way but we played very positive cricket. No team has batted as well as we have in this tour which shows the level at which our team graph has improved as a batting unit.
"As a batting unit we do believe that we can play in any situation. When it comes to T20 cricket I would say we will have to plan well before going to the T20 world cup. We have to win these three matches so that a tone has been set for the team going forward."