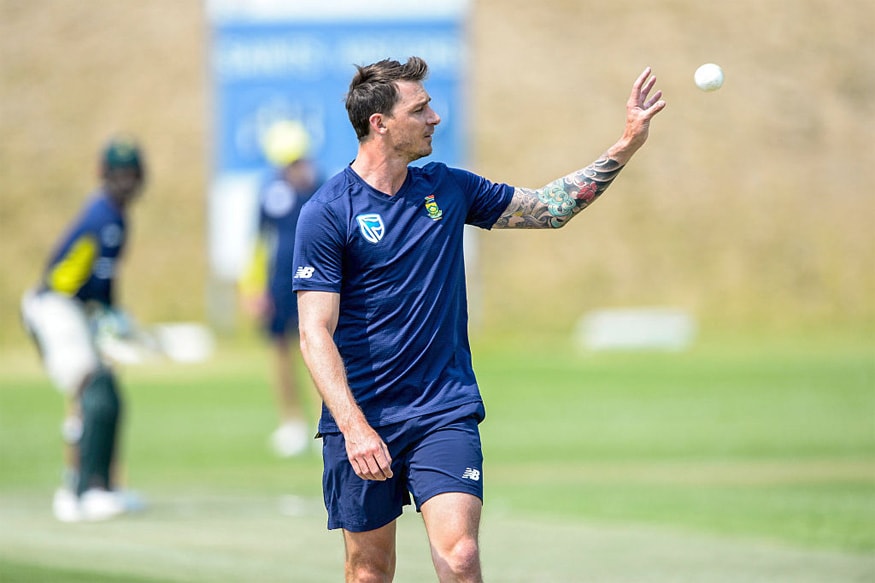 I loved the parts he got wrong. Draw a vertical line across the middle of your body, the coaches told us. Then make sure your hands don't cross that line when you are running in to bowl. Essentially, run like an athlete.
But Dale Steyn didn't.
Steyn's hands were disobedient and mesmeric; they insisted on darting across his chest, like an electron in orbit, mocking that imaginary line while also making it the nucleus. His shoulders followed, swaying side to side in a motion that we were assured leaked precious energy. And yet Steyn, more than any bowler of his time looked menacing right from the moment he ran in. Stuart Broad bounded in with all the aggression of a show pony, the young Ishant Sharma with the symmetry of a cellphone tower on wheels, but Steyn, with those eyes, Steyn resembled an elephant in musth.
But then when he released the ball, it often came out wrong. In the school of James Anderson and Mohammed Shami, where an upright seam is the first doctrine, Steyn would have been the most perplexing pupil. The seam did not always sing, and yet the ball so often did.
Maybe because of everything he did right. The quick action, terrifying arm-speed catapulted across that braced front leg. The hard-working left arm and the still head, buttressed by the obviously trunky legs and the less obvious iron core. No need for hang time that gives the batter a look at the grip. Over in a flash; hustle, bustle, boom. Repeatability in the action, and a natural variation in the release: bankable and unpredictable at the same time.
The #SteynRemover has made history! He's now the leading Test wicket taker for South Africa. Congratulations @DaleSteyn62 on going #422andbeyond. #ProteaFire pic.twitter.com/qMuEOn80Lt

— Cricket South Africa (@OfficialCSA) December 26, 2018
You can gauge the energy in the action by looking at the follow through. 'Your follow through should take you halfway to the batter', my mentors told me whenever mine petered out a few steps after delivery. 'False follow through', Irfan Pathan called it, when I shared a net with him once. But there is compelling truth in Steyn's. By the time he is halfway to the batter, it looks like he has enough inertia to keep going. He has to reel himself in, like the fishing rods he so favours in his downtime.
So even without the perfect release, the textbook run up, you can end up with more than 400 Test wickets if you have other gifts and the will to mould them. You can be the best your country produces, one of the best in the world. Think of what that means for those incongruous youngsters, the likes of Jasprit Bumrah.
Think back to 2004 when the 21-year young Steyn broke Michael Vaughan's stumps to pick up his first Test wicket. Yes, 2004. Steyn is now 35. Go on, take those couple of minutes to think about how long he's been around, and how venomous he still is. The Vaughan video feels like it belongs to another time, one where we still locked our cars by hand, checking every door. Everything else has moved on, but that sort of dismissal keeps appearing in Steyn's timeline.
There is the ball that got rid of Rahul Dravid in 2008, the delivery devilry that beat Cheteshwar Pujara's outside edge in 2011, and the one that kissed Michael Clarke's edge in 2012. The thread stitching all of these together is that they threatened the stumps and the outside edge. It is the bowling equivalent of the perfect straight drive between bowler and stumps, hit off a good length ball.
Picture it. The ball pitches on middle, sowing thoughts of an on-drive, drawing a forward defence instead, and then clips the top of off. Bowling Nirvana. Even those out-numbered in-swing bowlers - with bucket-loads of bowled-through-the-gates against right handers- will value the one leftie who they squared up from around the wicket and nicked the off stump. Perhaps it is the physical improbability of the dismissal, perhaps it is the crazed look that it leaves a batsman with, but mostly it is just the joy of having found mastery, however momentary. The best of your athletic talent, condensed into a single moment. And Steyn has had so many.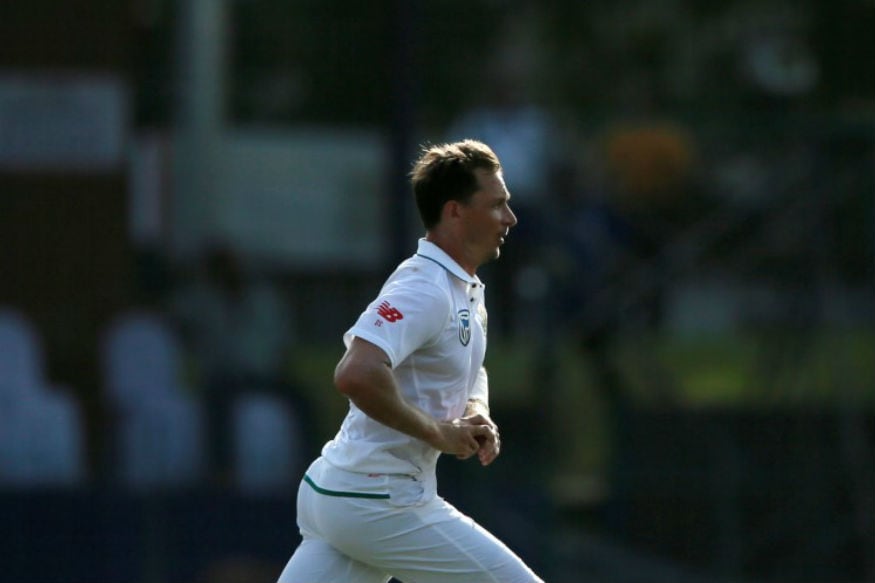 Dale Steyn. (Image: Reuters)
Steyn owns another marker of mastery: success against players familiar with his gifts, and success in conditions unfamiliar to him. In Tests, he has 70 wickets against Australia, more than against any other country. In India, he averages a dismissal every 21.38 runs, synchronous with his home average of 21.13. He has made enemies of great batsmen and friends with different leathers, seams and surfaces.
Pace, bounce, seam, swing and reverse; there are other bowlers who possess those skill sets, but fewer who have survived international cricket for so long without sacrificing one for another. Styen has pushed on with the doggedness of a battering ram, heedless of wear and tear until either the door breaks or it does. And broken Steyn has.
Steyn's 422nd Test wicket came in his 89th Test, after he took his 400th in his 80th, becoming the joint second-fastest to reach the milestone. But that 80th was in 2015. Since then, with ever increasing frequency, he has reached that point of dissonance that every fast bowler gets to. Dale Steyn the bowler has battled Dale Steyn the body.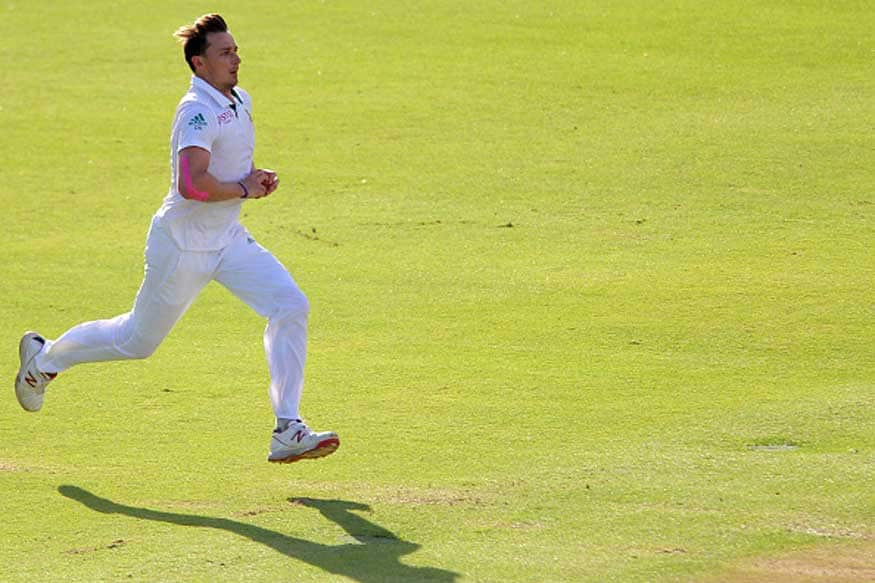 Dale Steyn. (Getty Images)
Test matches are three-way contests, between two teams and a pitch. But every time Steyn steps on the pitch nowadays, it seems his will is also competing with, no, against, his body. Which is why, after close to 15 years of playing every format he is picked for, Steyn is finally talking about sticking to Tests after the 2019 World Cup.
There it is again. Dale Steyn, South Africa, and World Cups. New Zealand's Grant Elliot reaching out to the disconsolate bowler was perhaps the defining image of the 2015 Cricket World Cup. Now Steyn is prepping for 2019, searching for white ball glory. But even if that campaign ends with him crumpled on the ground again, and he hangs up his custom-made boots, his place in the hearts of the lovers of fast bowling is secure. Perhaps because he will never stop bowling fast, he will just stop bowling.
(Snehal Pradhan is a former India cricketer and now a freelance sports journalist. She hosts the YouTube channel Cricket with Snehal. She has written for ESPNCricinfo, Economic Times, Firstpost and Wisden India among others. She tweets @SnehalPradhan)