Saurashtra are yet to have that perfect game, but it's their propensity to excel in strenuous situations that has led them to their third Ranji Trophy final in the last seven years. Saurashtra's journey to the final is a perfect example of what a side can achieve if they play as a unit. They finished second in the group stage and then defeated Uttar Pradesh and Karnataka in the knockouts to set up a date with defending champions Vidarbha for the 2018-19 title.
A former domestic stalwart and now coach of the Saurashtra team, Sitanshu Kotak spoke to CricketNext ahead of the big final about Jaydev Unadkat's captaincy, what Cheteshwar Pujara offers to the table, Vidarbha's reliance on their top players, and much more.
Saurashtra have been unbeaten in this tournament. Yes, there have been some close encounters, but overall, what do you make out of Saurashtra's journey to the final?
Yes, we have been unbeaten this season but if you look at our records, we have done quite well in the last two or three years. This is our third final in the last four years. Apart from the 2015-16 Ranji season, we also made it to the final of Vijay Hazare Trophy in 2018. So it's not like that we have played well only this season. We are trying to follow a process.
This is my fifth year and once we built a side, we have been pretty consistent. We have won eight of last 17 encounters and lost only two. I think this is because of the work we have been putting in consistently for the last four years with a very limited pool of players that we have. Saurashtra doesn't have the luxury of having a big pool of players like Mumbai, Delhi or UP have but we have done extremely well with the limited resources that we have.
All the five victories, including the knockout ones, have been really hard-fought. The team has been able to excel in tough situations and this is the kind of attitude you require to win big encounters, isn't it?
The key is that we don't get frustrated. We play with a never-give-up attitude. We conceded a first-innings lead in both of our quarterfinal and semifinal matches, but we had that belief that we could still win those games. Even in the group stage, we managed a couple of close wins and that's because we didn't panic or got frustrated. I think this type of attitude will definitely help us in the final.
After Jaydev Shah announced his retirement during the group stage, Jaydev Unadkat took over the captaincy and has done a remarkable job. How would you rate him as a captain?
I have to say this, Jaydev Shah's contribution in his last three matches were massive, including in the game (v Karnataka) after which he retired. But Unadkat is a very clever operator and has been the vice-captain of the side for a while. He has a good cricketing brain and the transition was quite flawless. He has done a fantastic job so far. Of course, Jaydev Shah was very experienced but because of Unadkat, we didn't have to through a phase where you would say that the team lacked a leader.
His own performance has been fantastic in the last few games. When you are playing as a player, you think about yourself and the team, but when you have to lead the side, you also have to think about how your colleagues are performing. This responsibility has helped him to mature as a player and it looks like it has done a lot of good to him. Sometimes bowlers end up getting four-five wickets but it's important to realise that many bowlers do that by taking last two or three wickets, but Unadkat has got all the important or big wickets for us this season. He missed few games but has still managed 35 wickets (at 16.74), which is quite phenomenal.
While senior players have played their part, you will be pleased with the way some of the youngsters have performed this season?
Three of them - Harvik Desai (763 runs), Vishvaraj Jadeja (322 runs) and Chetan Sakariya (26 wickets) - made their debut this season, but all of them have contributed this year. Sheldon Jackson is our highest run-getter. Ravindra Jadeja played only one game and he literally won that for us on his own. If you look at Dharmendrasinh Jadeja, he became the first bowler from Saurashtra to pick 50-plus wickets in the season.
If you look at our top eight batsmen, all of them are averaging over 30. That's actually been our strength. We are not relying on one or two individuals and the entire team is contributing as a unit. Whenever we have been caught in a tough situation, someone has stepped up and taken us through. It's been a collective effort from a very positive unit.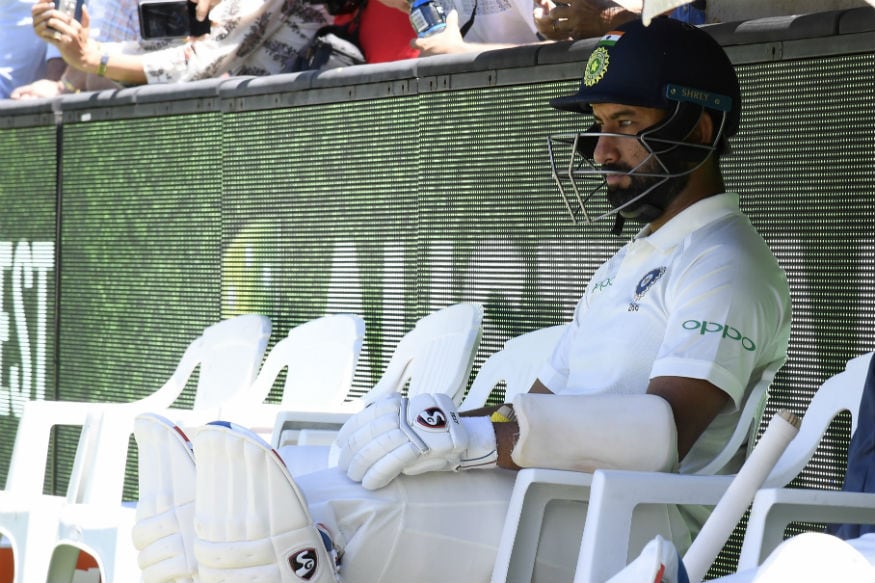 Moving on, can you tell us about Cheteshwar Pujara's contribution to the team both on and off the field?
I have a lot of respect for Pujara. His attitude and determination is unbelievable. I saw him when he made his Ranji debut and since then has gone on to play for India, and of course, the way he performed in the last series against Australia. Once he came back from the tour, he didn't make any excuses and straightaway joined us for practice. The man that I saw during his debut and the man that played for us in the semifinal, I don't see any difference in Pujara. Yes, he has matured a lot but his determination, focus and involvement is still the same. With him being around, I mean if Australia were worried about him, I am sure any opposition will be worried about him when he playing for us.
In that sense, we have a huge psychological advantage. He has the experience of playing for India and that helps our young players or even the senior players. He brings a lot to the table.
He contributed in both the knockout games against Uttar Pradesh and Karnataka. How important will his presence be in the title clash?
It's pretty important, but we are not putting a lot of pressure on him. If we have to win the trophy, everyone will have to contribute. The entire team will have to perform but we know that if Pujara succeeds in spending some time in the middle, it will be very difficult to get him out. He is a big-match player and I hope we see a very good knock from him in the final, but we will also bank on other players who have done well throughout this season.
Pujara wasn't able to take part in the 2012-13 final while he failed in the 2015-16's. Do you think he will have a point to prove?
He is a very steady character. I don't think he has anything to prove. He is someone who comes and plays his cricket, follows the process right and focuses on practice sessions. Doesn't matter if he is playing for India, Saurashtra or even for his district side, Pujara gives equal importance to any team he plays for. He won't be under any pressure but I am sure he will like to see Saurashtra win the final. Personally, I don't want to put any pressure on anyone because I don't want them to get desperate.
Sheldon Jackson has scored over 800 runs this season and hasn't shied away from playing the waiting game, which is not really his style.
Jackson is normally a very attacking batsman but this year at the start we thought the bowlers get quite defensive against him and that's why he has worked on his batting and is playing slightly differently. He was involved in two crucial partnerships with Pujara in both the knockout games and that was very satisfying to watch.
There were few games in between where he didn't perform well or else he would have crossed that 1000-run mark. He has played some important innings in crucial times and is averaging over 50 this season. You can't really complain.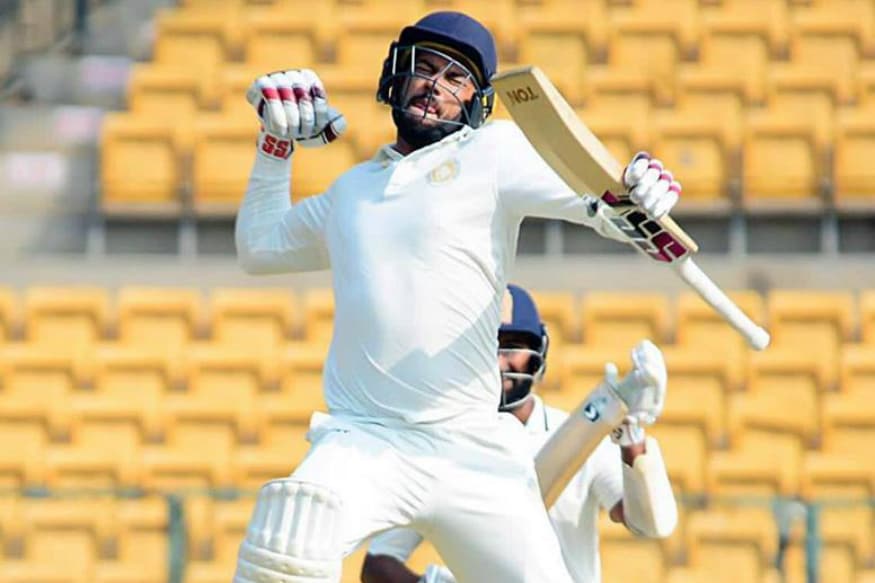 Talking about the final, Vidarbha have been playing some consistent and dominating cricket, but Saurashtra managed a first-innings lead against them in the group stage. Do you believe this will be playing in the back of their mind?
We got the first-innings lead in the group match but final is a different match. We also played them in the knockouts in the 2015-16 season and we beat them there with an innings margin. This is a fresh game but in the back of your mind, if you have beaten a team a couple of times in knockouts, it does give you a slight psychological advantage. But at the end of the day, we will have to play well to win this trophy.
Are there any specific areas that you will look to target against Vidarbha?
If I talk about Saurashtra, almost everyone has contributed on a consistent basis. Vidarbha have good players but I think they rely too much on the likes of Wasim Jaffer and Faiz Fazal, and now Umesh Yadav as well. He has bowled really well in the last two games. We have got some plans for them but in the end, it's all about the execution. Wasim knows what his strengths and weaknesses are and he will know that we will look to target that. The team that plays better cricket will end up with a positive result.
I think, we play as a unit while Vidarbha rely on their top players. We don't rely on just one or two players, we have got eleven players who have all contributed. I think if we get their important players out and don't give wickets to their important bowlers like Umesh Yadav, it will be hard work for them. In that sense, we have an advantage but that's all said and done, you will have to execute your plans and perform on the match day. We will look to target those areas which can be exposed but again it will all boil down to how well we execute our plans.
Lastly, this is Saurashtra's third Ranji final in the last seven years. Is there additional pressure on the team of getting the job done in the biggest stage of the Indian domestic cricket?
Not really! This year from the start we have decided that we will just follow the process and not be desperate. We will try to do our best and will look to enjoy. There's no point taking too much of stress. We are playing as a unit and are enjoying everybody's success. Playing together has helped us this year and we will try to do the same in the final. We will treat this as another match take it step by step. I don't think there will be too much pressure.