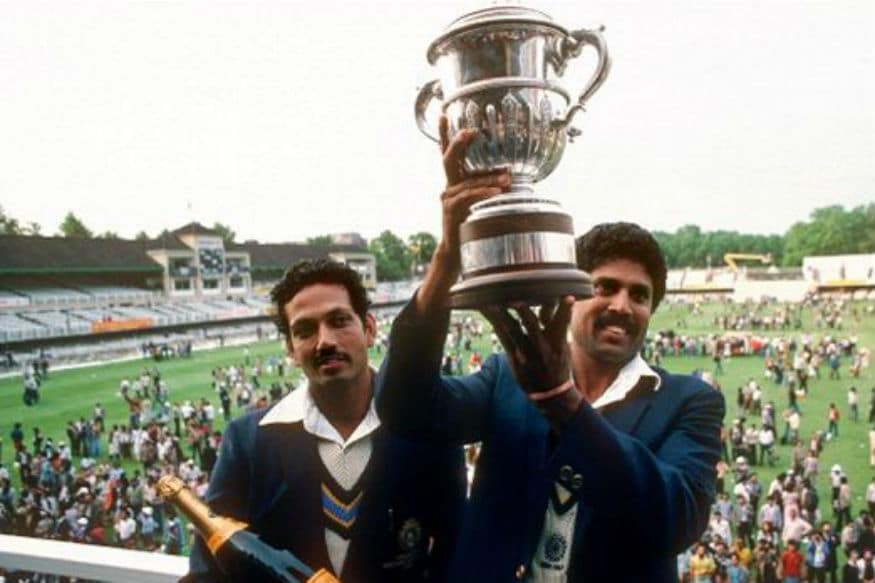 Given no chance at the third-ever World Cup, India created history by getting the better of then two-time champions West Indies at the iconic Lord's, 37 years ago. Such was the magnitude of the victory that players were actually pinching themselves inside the dressing room after getting their hands on the famous trophy.
"How can I explain the euphoria? How can you explain that feeling that you have become the world champions in front of thousands of Indians at Lord's? We were just waving at them from the dressing room," former India cricketer and member of the 1983 World Cup winning team Kirti Azad told IANS.
"I just sat down on my seat and pinched myself a few times that whether I was dreaming or it really was true. Then I joined in the celebrations and we took it on from there."
Another World Cup hero, Madan Lal resonated the same emotions. When no one gave India a chance to do well, and after two flop shows in 1975 and 1979, India conquered the world. Also what gave India the confidence against the mighty Windies that they had beaten them once in 1982.
"We had defeated West Indies in an ODI game in 1982. So, we knew we could defeat them. We knew in England, small targets can be defended and so, when we started our campaign and won the first match, it gave us a lot of confidence," said the 69-year-old.
Interestingly, India got only one day gaps in between their matches, and yet faced no fitness issues in the campaign. In fact India were the best fielding side according to Lal.
"There was no fitness issue. All the players in the team were extremely fit. We were one of the best fielding sides."
"A gap of one day was enough for us. It kept us in rythym, it kept us fresh. In England the weather is cold and that's why you don't feel that much tired. Our in between journeys were no longer than that of three or three and a half hours. So, fitness and fatigue were not an issue for us.
"In a country like India, you need a gap of at least two days because the weather is hot," he added.
He went on to say, "One thing we all should remember is that it was not a win of Kapil Dev only or of Mohinder Amarnath, it was the victory of Team India -- a result of the team effort," he added.
(With Ians inputs)