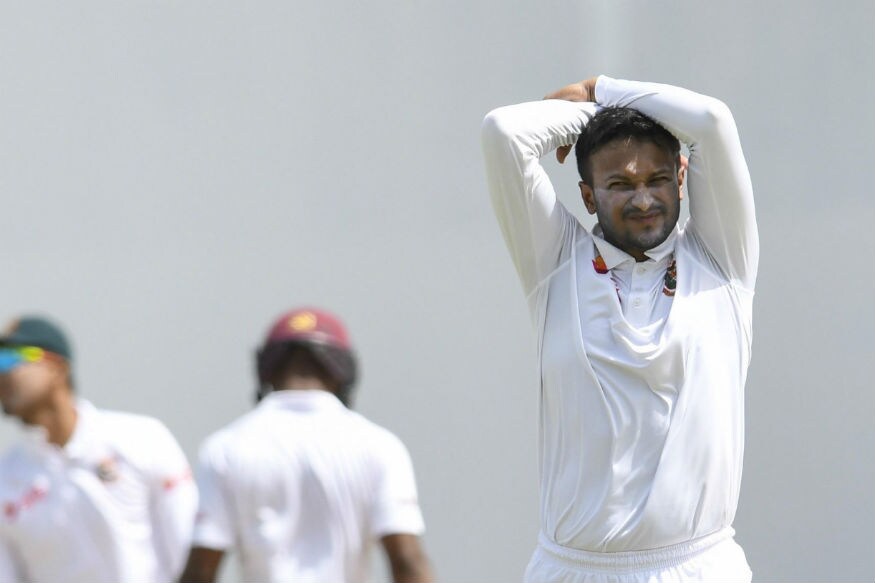 Bangladesh skipper Shakib Al Hasan conceded that his team were defeated in all three departments and that they need to be mentally prepared ahead of the second Test after the thrashing at the hands of hosts West Indies.
"We were beaten in all three departments," Hasan said after the loss. "There are a lot of areas we need to work on in the next five days. It is very tough adapting to these conditions and we're not used to this. We need to mentally prepare ourselves in the next five days and be ready."
The visitors fared better the second time around than they did in their first essay, where they were bowled out for their lowest-ever Test total of 43. However, they could still only get 144 in reply to the Windies' 406 and lost the game inside three days.
"It was very tough and we knew it was going to tough. We have to work on areas and pick ourselves," Hasan said.
Hasan's counterpart Jason Holder was happy to have started the series well and credited his bowlers for the victory. "We should have won against Sri Lanka too, a series to be won. Credit to the bowlers though," he said.
Kemar Roach, the Player of the Match, picked up five wickets in the first innings while his fast-bowling partner Shannon Gabriel took five in the second. Holder himself got five wickets in the match as did Miguel Cummins.
"Kemar bowled well with the support of others. We enjoyed the pressure," Holder said. "This has set the tone for the next game. All of our bowlers have got pretty tough work load. Hopefully, we'll try and keep winning."
Roach conceded that he remains confident every time he plays against Bangladesh. "I have played a couple of times against them before and done well," he said.
"Also, playing at home helps. The pitches have helped me a lot. There is a bit of movement and bounce in the pitch. As a fast bowler you got to be licking your lips.
"A lot of things manifested. Shannon has been fantastic and so have been Holder and Cummins. As a whole bowling unit we have clicked."
The second and final Test of the series begins on 12 July in Jamaica.