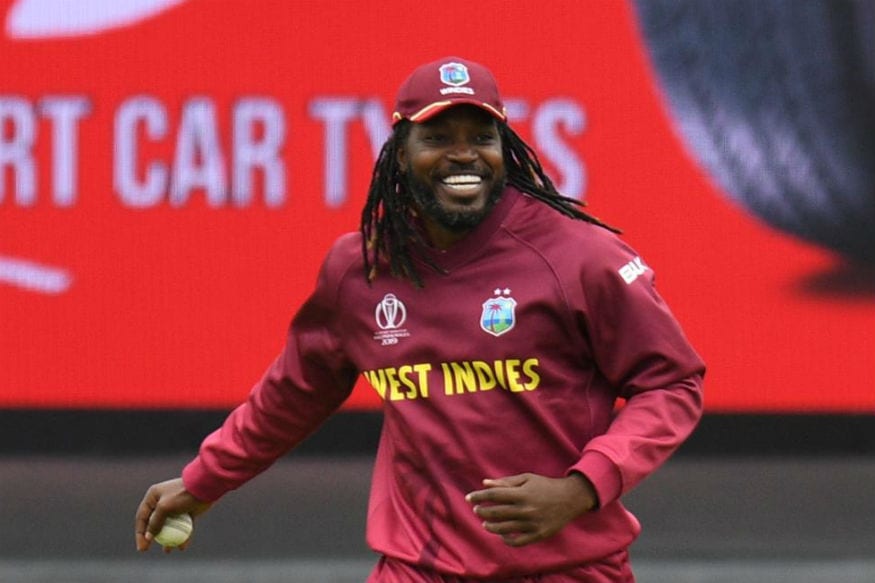 The 'Universe Boss' Chris Gayle's World Cup journey might be coming to an end on Thursday (July 4) with his final game of the tournament against Afghanistan at Headingley in Leeds. Last week before the game against India, Gayle had indicated that he might retire from international after the series against India next month but he was willing to have a rethink on his retirement plans.
In an interview to cricketworldcup.com, Gayle said after a chat with West Indies skipper Jason Holder, he was willing to carry on for 'as long as possible'.
"I was actually thinking about it (plans after the World Cup) for a long time now. After I made the statement, the captain Holder came and said, 'Chris, if you are serious, that would be the greatest thing to happen to have you in our dressing room' and that kind of gave me a big boost as well," Gayle said in the interview to the ICC World Cup's official website.
"I say carry on and see as long as possible but at the same time the youngsters definitely need help and I am willing to help them. From a personal point of view, I still have a lot to offer to West Indies cricket, I am still batting well — maybe a bit slow in the field but someone has to go slow!" the 39-year-old said.
In a 20-year-old long international career, Gayle has already played in 103 Tests, 297 ODIs and 58 T20Is for over 19,000 international runs.
"It's still not the end. I still have a few games to go. May be another series to go, as well. Who knows, we will see what happens. My plans after World Cup? I may play a Test match against India and then I will definitely play the ODIs against India. I won't play the T20s. That's my plan after the World Cup," Gayle had said on June 26th.
In 13 ODIs this year, Gayle has tallied 659 runs at an average of 59.9 with two hundreds and four fifties and a top-score of 162 against England.
"I have to thank the fans as well, they keep me going especially on the field," he said when asked about what keeps him going.
Finally, when asked who Gayle really is, the big Jamaican said, "Chris Gayle is not Universe Boss, Gayle force. Chris Gayle is more calm, relaxed and keep things very simple.
"It's my last World Cup and the thing that I am grateful for to be here and actually play. Playing 5 World Cups is fantastic and great achievement from a personal point of view, as much I would love to win a World Cup," he added.