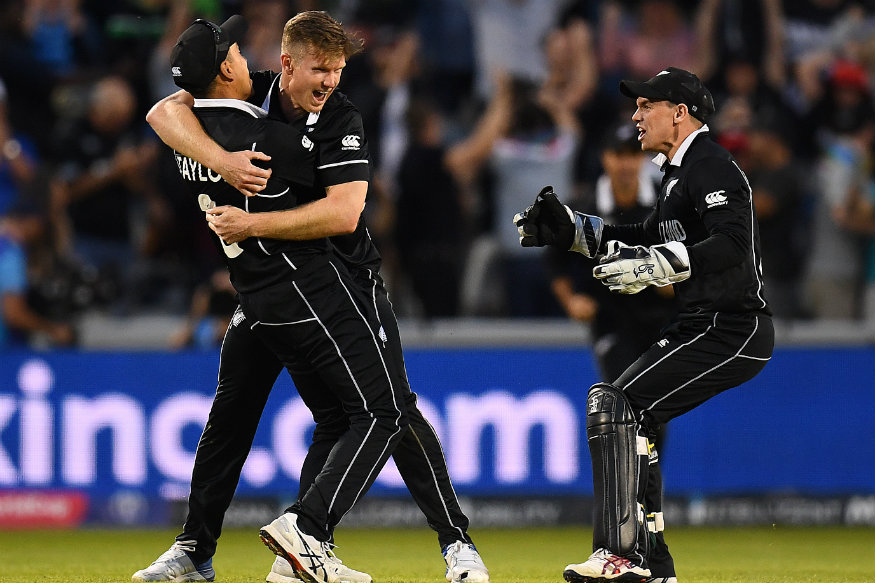 In a game that ebbed and flowed to the hilt, New Zealand held their nerves to overcome a stunning Carlos Brathwaite assault and win a thriller against West Indies in Manchester by five runs.
The game seemed done and dusted from West Indies' point of view, who chasing 292 were left reeling at 164/7. But Brathwaite invoking the spirit of the famous World T20 2016 triumph compiled a magnificent maiden century to take his side to the doorstep of a win only to falter at the final hurdle.
"West Indies are incredibly dangerous, the power they generate throughout the order, we saw it even today," said Williamson still trying to catch his breath after what has easily been the game of the World Cup so far.
"I mean of the striking the Windies team are able to achieve is unrivalled. Lot of learning to take and buy your trade. I think any sort of experience you have, you can learn from it. There have been a couple of tight ones against good sides. It's nice you end up on the right side of the result and still reflect and make some improvements moving forward."
It came down to a matter of inches in the end. Needing six to win seven balls, with only Oshane Thomas for support, Brathwaite seemed to nail a short of a length delivery from Jimmy Neesham last ball of the penultimate over. But the batsman did not get as much elevation as he would have liked and Trent Boult at long on did extremely well to hang to tough catch centimeters from the fence.
New Zealand were guilty of dropping few chances on the field but Williamson was pleased with the fact that they caught the most important one.
"He has got very good hands (on the Boult catch to dismiss Brathwaite). We did put a few down today and wasn't our best fielding effort. That paved way for a close contest I suppose," said Williamson. "Too close for comfort. Those sort of games are good for the crowd. Fantastic crowd in. Very fortunate to be on the right side of the result.
"The game ebbed and flowed. Some of their guys were able to hit the ball out of the park and we were able to pick up the wickets and stem the flow. The run rate came into the equation and then again they hit a few more out of the park. Was a brilliant game and a lot of learning for us before we move into the next match. I thought the guys and the roles given to them, they did an outstanding job. It is always a balance to an attack and guys execute their skills on different surfaces."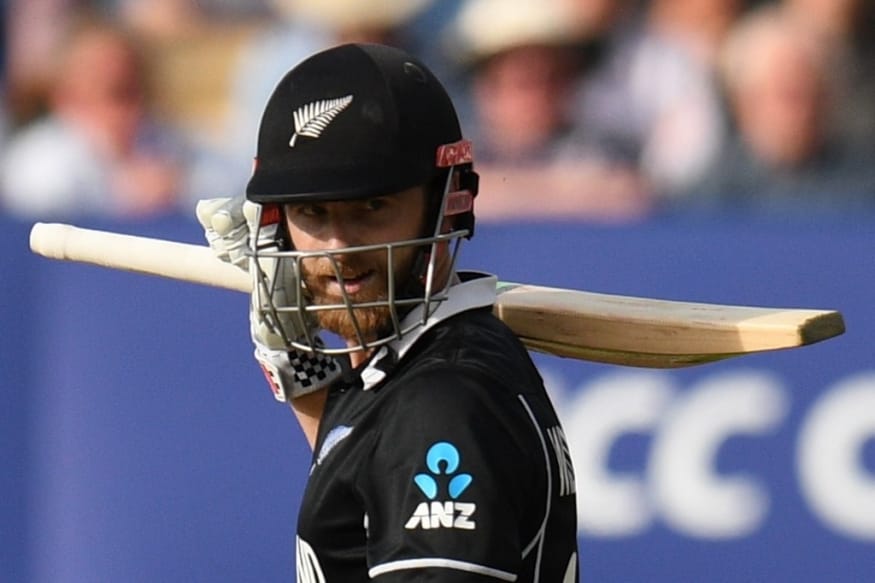 That New Zealand reached 291/8 was down to Kane Williamson's brilliance. The captain struck his second ton in as many games slamming 148 off just 154 balls. He came in with New Zealand in trouble, steadied the ship and then went for his shots.
"Not the best of starts, they got the ball to swing which made life incredibly difficult. They bowled in the right areas for a lengthy amount of time, the ball did a bit, we did well to put on partnerships which helped us post a decent total on the board," Williamson, who was also named Player of the Match said. "It didn't do anything like that in the second innings though, but a great game of cricket. We have been to different venues and it's been different conditions, got plenty of swing in Cardiff (in our first game) and a variety in other places including some rain. We have been able to adjust according to the conditions.
"I wanted to be clear in my mind, wanted to play according to the merit of the ball, make the best possible decisions and play according to the situation of the game."
Jason Holder, the West Indies captain, was left a dejected unit but insisted that he was extremely proud of how the guys especially Brathwaite played.
"Tough game. Proud of the guys, especially Carlos (Brathwaite), he played a very good innings. Chris (Gayle) set the tone for us. Lots of positives despite the defeat," Holder said. "You can pinpoint to a couple of areas. One or two areas, we looked pretty poor. But we did well to fight back at various times.
"You can't fault the efforts of the guys. We needed to seize a few moments. We lost wickets at crucial stages, Hetty fell at a bad time and I came in and got out. Credit to Kemar (Roach) to get that partnership with Carlos and so did Cottrell and Oshane (Thomas). Win all three hopefully (when asked about the remaining games). We have our pride to play for."