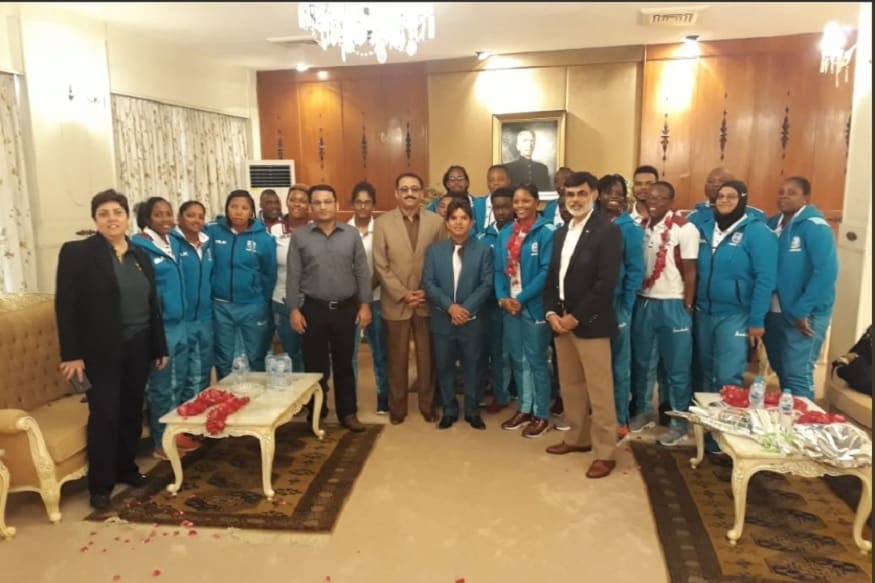 In a major step towards ensuring the return of international cricket in Pakistan, the West Indies women's cricket team have arrived in Karachi for three Twenty20 Internationals starting January 31.

The West Indies women's team, who last played in Pakistan in 2004, will be captained by Merissa Aguilleira and are excited about the tour.

"I'm pleased we can bring back cricket to Pakistan," the experienced Aguilleira said.

"Because it's really important. If we find ourselves in this position, I believe one of the teams would step up and try to help us."


Windies Captain Merrisa Agulliera and Pakistan Captain Bisma Maroof with the #PAKWvWIW T20I series trophy at the Sea View Beach, Karachi. There was a special guest present to welcome the trophy! pic.twitter.com/b4KYVEONfx

— PCB Official (@TheRealPCB) January 30, 2019



The West Indian team has been preparing for the Pakistan series in Dubai and will have a quick turnaround after they land in the city before the first match on Thursday.

Aguilleira's side though is not unduly worried about the conditions they will face. "We have a motto, two words our coach has given us: adapt and overcome. That is what we are trying to do," said the captain.

"It is really difficult adapting in such quick time, but we are professional cricketers and we are willing and raring to go. We are excited for this tour."

The three matches have now become more important for both sides, as they have been drawn in the same half of the ICC Women's T20 World Cup 2020 in Australia.

The West Indies, champions in 2016, are keen to use this as a chance to get to know what they might be up against.

"It's important to take [all] information we can away from Pakistan because they're a growing team and developing very well," Aguilleira said.

The opening game on January 31 will be followed by matches on February 1 and 3.

First Published: January 30, 2019, 12:46 PM IST