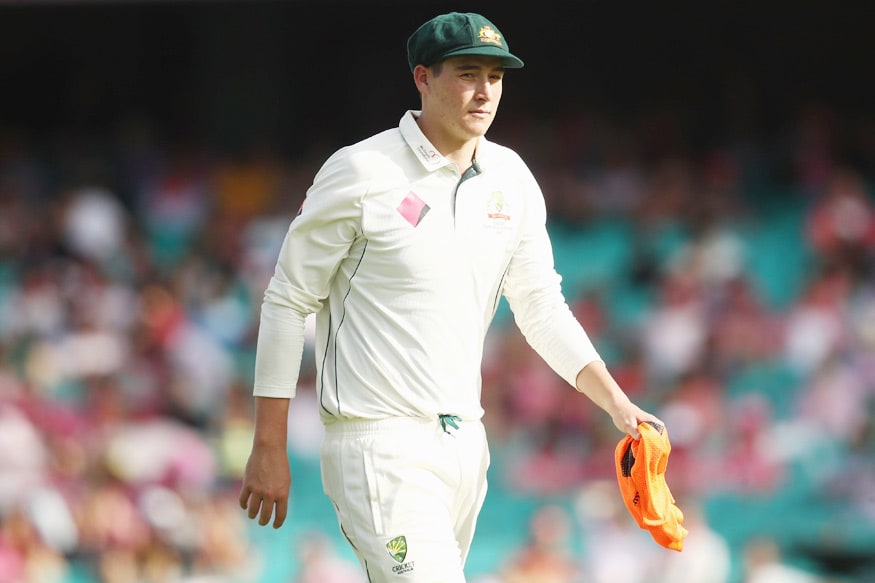 There's nothing good about getting injured. But what if it gives you some space to spend some quality time with one of the best Test batsmen of all time - Rahul Dravid.. Not bad, right? Just ask Matt Renshaw!
The 22-year-old Australian opener who was recently in India with the 'A' team had to sit out of the first four-day game against India A in Bengaluru due to a hamstring niggle. Renshaw, however, made the most of his time by hitting up India A coach Dravid for some advice, with a two-match Test series against Pakistan in the United Arab Emirates on the horizon.
"I spoke to him a bit – my Dad has done a bit of work for his academy over there," Renshaw told cricket.com.au. "I spoke to him a little bit over there and just (took away) some little things, little gems of wisdom.
"Someone who's got (over) 11,000 … Test runs is someone you want to take as much from as possible. He was always really welcoming and very good with us talking to (me).
"I talk about my ping-pong game being a little bit like Rahul Dravid - I just try to get everything back. I'll think about doing that in a Test match."
While Renshaw only managed scores of 0 and 19 in his return for the second four-day game in Alur, he's confident of doing well in UAE. Renshaw was part of a Australian Test squad that travelled to India and Bangladesh last year. He did show great resilience but failed to convert good starts into big scores.
"I watched a little bit of footage of my India tour last year," he said. "Although I got a couple of fifties, there's still areas I could work on and going big in those series would have helped us."
Renshaw had a great start to his Test career, notching up a brilliant 184 against Pakistan in his only fourth match. He was decent in India and Bangladesh but had a horrible start to the 2017-18 JLT Sheffield Shield season. The left-hander was then left out of the 2017-18 Ashes which Australia won 4-0 on their home soil.
It all turned around in 2018. He started to find form in the later stages of 2017-18 Sheffield Shield and then had a phenomenal county stint with Somerset. In total, Renshaw has six first-class hundreds to his name this year, and has scored 1199 runs at an average of 52.
After Steve Smith, David Warner and Cameron Bancroft were banned due to their involvement in the ball-tampering scandal in South Africa, Renshaw was once again back into the mix. This series against Pakistan will provide him an oppurtunity to cement his place in the Australian top-order and Renshaw is all up for it.
"I (want to) get an opportunity to bat all day, bat two days, bat three days – however long," he said. "I'm just trying to bat and making the bowlers bowl to me and make them get me out rather than me getting me myself out."
It was against Pakistan where Renshaw announced himself to the world but he knows batting in UAE is going to be a different ball game altogether.
"It's always nice knowing you've got some runs against an opposition but it's completely different conditions over here," said Renshaw.
"They've got a new young side, who have been really successful in the white-ball format, so I think they'll bring a lot of success over to the red ball and it will be a really good challenge in their home conditions. Their spinners are good, but one thing I took out from (last year's) India series was working a lot more on pace.
"A few of the lessons I've learnt ... is concentrating when those quicks come back on. You have a little time where you switch off against the quicks in the subcontinent because the spinners are coming at you so hard that the quicks are a bit of a break, but we don't want to have that mentality."