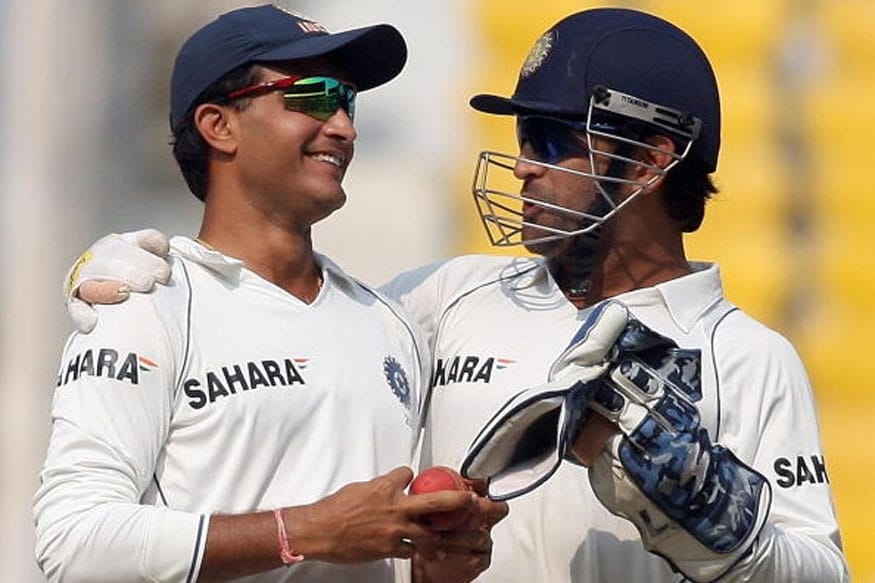 In his upcoming autobiography "A Century Is Not Enough", former India captain Sourav Ganguly, who is known to not mince words has revealed that he had rejected an offer to lead the team in his final Test match. Ganguly wrote that he rejected an initial offer from MS Dhoni to lead the team against Australia in Nagpur.
"As the match came to a close, Mahendra Singh Dhoni in a surprise gesture asked me to lead. I had rejected his offer earlier in the day, but could not refuse a second time," he writes in his book.
The legendary left hander's last Test match was in 2008 when India beat Australia by 172 runs in Nagpur. Ganguly, for a brief period took over the responsibility of setting the fields and changing the bowlers around after he couldn't refuse Dhoni's offer a second time.
"Ironically, my captaincy career had begun exactly eight years ago on this very day. I handled the bowling changes and field placements while the last Australian wicket batted," he said, "But I must admit, at that stage, I found it difficult to focus. So after three overs I handed it back to Dhoni saying, it is your job, MS. We both smiled."
Ganguly pointed out that he regretted missing out on a hundred in Nagpur as he was dismissed for 85 by Jason Krezja and then failed to get off the mark in the second innings, his final innings. He had stitched together a 41-run partnership with Sachin Tendulkar in the first innings and then followed it up with a 119-run partnership with MS Dhoni. "The man the Indian selectors had kept on an indefinite trial did stand up to the Australian attack and walked away with a solid 85. I missed the coveted three-figure mark only by 15 runs but my friend Tendulkar lent an additional flavour to the party by getting a rock-solid hundred," he has said in the autobiography.
"What made the occasion happier was that we won the Test. I ended my final innings in Test cricket in a first-ball duck. Looking back I still feel it was a loose shot as I tried to play Jason Krejza against the turn. The bat had closed early and Krejza easily accepted a low return catch. I have no regrets. It was a bad shot and I paid the price. But I still regret missing the hundred. It was mine for the taking," said Ganguly.