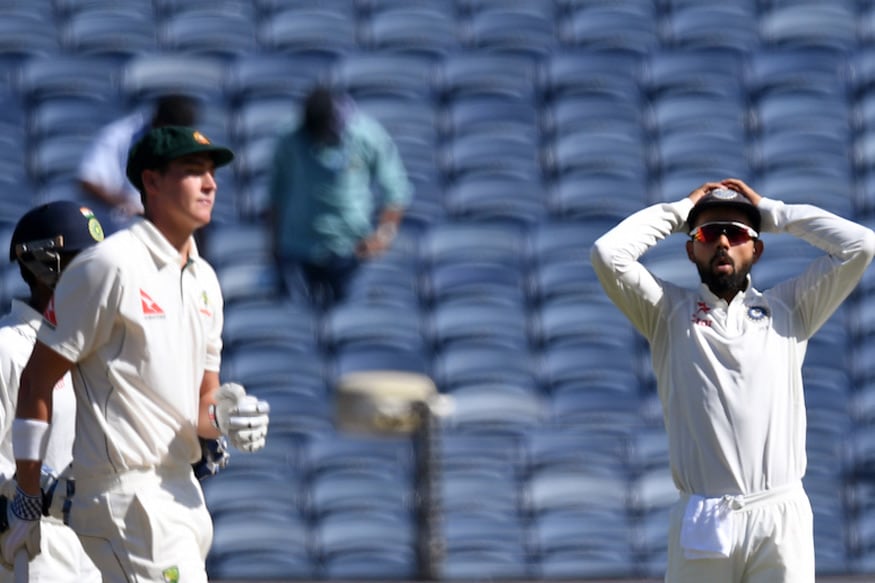 Bengaluru: Australia opener Matt Renshaw displayed a lot of patience and poise on Sunday as he battled not only hostile conditions, but also the verbal volleys thrown at him by the Indian fielders, especially captain Virat Kohli.
The 20-year-old Renshaw played 196 deliveries on a difficult Bengaluru track and scored 60 runs before Ravindra Jadeja ended his gritty knock at the M Chinnaswamy Stadium.
During the tour of India, which the Aussies call the most difficult place to play cricket, Renshaw has shown that skill-wise, he is good and mentally, he is smart and mature. He fended off several altercations with the Indians, led by Kohli, who was also involved in a war of words with his Australian counterpart Steven Smith.
"It's about embracing different conditions and challenges that we get. It was all good fun and a good contest out there. It was really loud out there when (Kohli) was doing that (pumping up the crowd) but it's something I'm probably not used to," Renshaw said at the post-match conference.
"I was just trying to enjoy it and laugh at what (Kohli) was saying because some of it was quite funny. He was just reminding me to run off and go to the toilet again which happened in Pune, so it was quite funny," Renshaw recalled.
"There was a bit of talk, but I think that's because just (Steven Smith and Kohli) are trying to unnerve each other and trying to get under the skin."