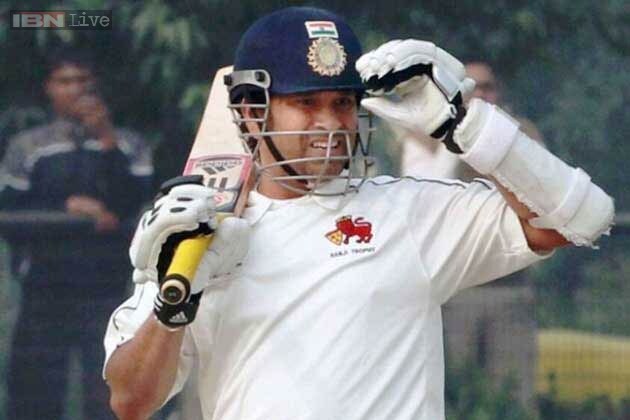 Lahli: After Sachin Tendulkar stood like a rock to help Mumbai cross the line in his last Ranji Trophy match here on Wednesday, Haryana captain and former India opener Ajay Jadeja said the retiring legend himself makes his own gift.
Mumbai players have been saying prior to this match that they wish to gift Tendulkar a victory as parting shot.
"He himself gifts himself (referring to Tendulkar's 79-run innings) ... his knock made a difference, whoever has seen the game would know. He was not out till the end ... that means he would have made more runs if required," Jadeja told reporters after Tendulkar almost singlehandedly guided Mumbai to victory scoring an unbeaten 79.
On a lighter note, Jadeja asked who can fight with the 'God'! "I call him the master but you all call him the 'God'! ... tell me who can fight with 'God'," Jadeja asked.
Making a comeback to competitive cricket after more than seven years, Jadeja felt his team was in with a chance till the very last considering the conditions.
"We had a chance till the last ball was bowled."
Asked about the gameplan, he said, "Plans keep changing. It's very simple, we had to get Sachin out."
He said the aim is to help Haryana get better. Against the formidable Mumbai side, which has won the Ranji Trophy a staggering 40 times, Haryana put up a spirited show rarely allowing the defending champions any leeway.
Jadeja added that he was "blessed to be playing this game."
"I am grateful to have come back. I will have to play well no doubt about that." Jadeja was of the opinion that more first-class matches should be held in smaller centres like Lahli as that will "encourage people".