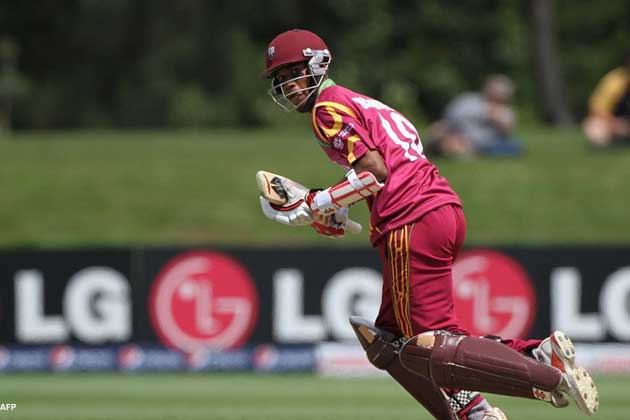 Basseterre: Teenage Barbadian opener Kraigg Brathwaite was on Thursday named in the 13-man West Indies squad for the second Test against Pakistan which starts at Warner Park on Friday.
Brathwaite, 18, has replaced left-handed Grenadian opener Devon Smith as the only change in the squad which won the first Test by 40 runs in Guyana last week.
West Indies skipper Darren Sammy said his team were looking to seal a 2-0 series win.
"We're confident. The victory in Guyana was a boost in confidence for the guys. The belief in the team is improving and everybody believes that they can go out there and win against Pakistan," said 27-year-old Sammy.
"We did the right things in Guyana and we will look to do the same things here in St Kitts. We bowled well as a bowling unit and in the batting, we saw guys digging deep for the team. The Pakistan spinners gave us some trouble and we know that is an area we have to get better at."
The win in Guyana was the home team's first Test match win in more than two years. It has also set up the possibility for the Windies to have their first series win since March 2009 when they beat England 1-0 to win the Wisden Trophy.
"As a team, when we met in Barbados before we departed for Sri Lanka last November, we had our plan for the next three years, where we want to be, and so far we're working very hard in achieving that target," Sammy said.
"Moving up the rankings is definitely one of our team goals. So we all know what's at stake. We have that at the back of our minds, which will be motivation for the guys. Winning a series at home against a higher-ranked team would be a massive boost."