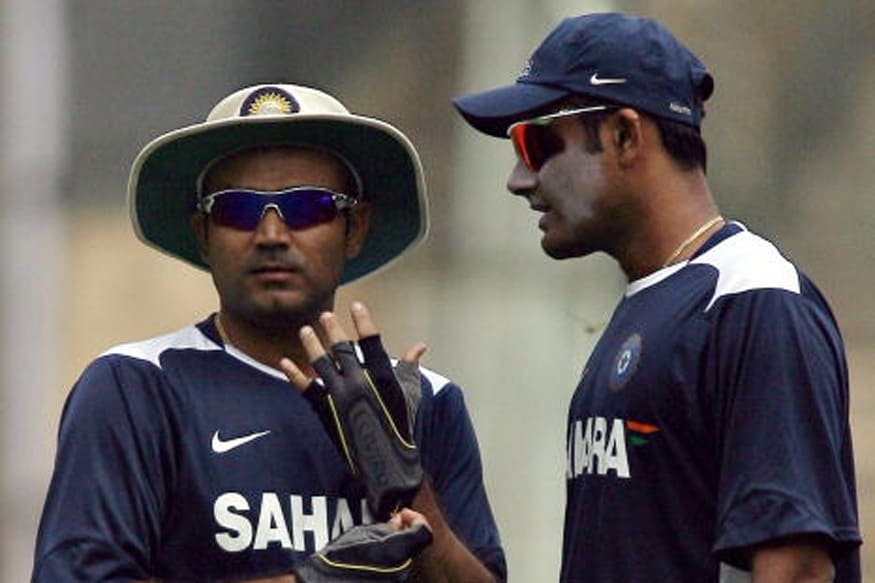 New Delhi: Former India opener Virender Sehwag has finally spoken on Anil Kumble resigning as Indian Cricket Team's head coach saying that it will hard to fill in his big shoes.
Kumble, on Tuesday quit as the coach of the Indian Team citing 'untenable' relationship with the captain. Sehwag is one of the front runners to replace him even though the BCCI has invited fresh applications for the post.
"I have never played under Kumble – the coach. However, he has been my senior, my captain. In fact my comeback in international cricket was under him. The Indian team's performance under him has been phenomenal. Whoever comes in as his successor will find it hard to fill in his shoes," Sehwag was quoted as saying by UC News.
"His achievements as a coach will be hard to replicate. I can't comment on his coaching style but as a senior, as a player there is no one better than him."
The cricketer turned commentator also stated that he would like an Indian coach take over the reins instead of a foreigner being roped in.
"There is not much difference between an Indian coach and a foreign coach. I think an Indian coach can communicate in a better way. Sometimes, it often happens that a person is more comfortable in expressing his opinion in Hindi and not in English. That way you gain the confidence of the players," Sehwag stated. "With Indian coaches you can also joke around."
There were also reports that Sehwag had sent a two-line CV for India coach's post to the BCCI. However, he denied doing such a thing saying,"If I had to send a small CV, my name would have been enough. I want to know the source of these stories, so that I can also that person about how he got the information."