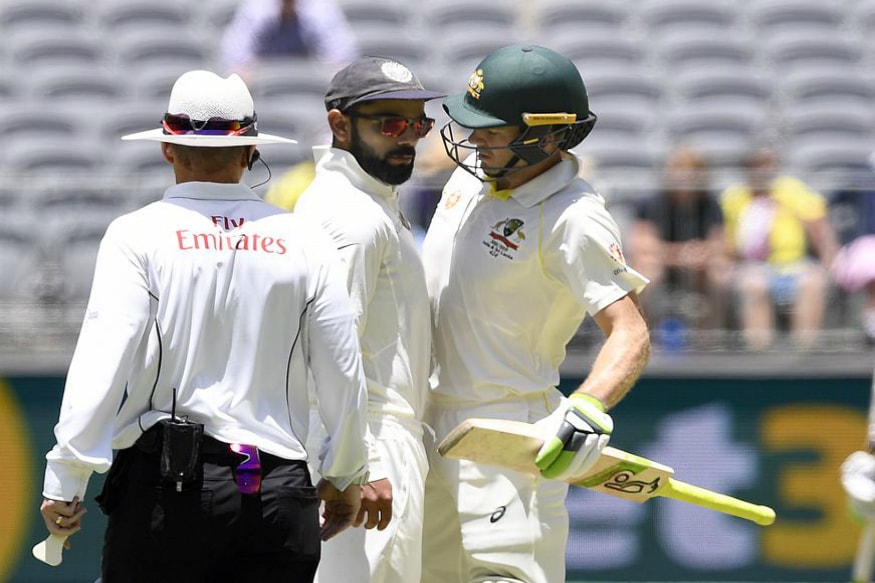 For long India resisted on the subject of Day/Night Tests, but Virat Kohli and co finally had their first go at the Eden Gardens in Kolkata where they handed Bangladesh a humiliating defeat in less than seven full sessions.
While they were at it, Australia captain Tim Paine remarked in jest, after defeating Pakistan by an innings and five runs, that he'd check if Kohli was in a good mood and ask him about playing a Pink Ball Test in Australia.
"We'll ask Virat [Kohli] and see if we can get his permission to play here [Brisbane] and maybe even get a day-night Test if he is in a good mood. We'll wait and see."
"We'll certainly try but we'll have to run that by Virat [Kohli]," Paine said. "We'll get an answer from him at some stage I'm sure.
Kohli, who reportedly took only three seconds to agree about playing the Pink Ball Test when asked by the BCCI President Sourav Ganguly, conceded that playing with the Pink ball was indeed a challenge.
"Conditions were challenging with the pink ball under lights. It puts you in a situation to get your technique right and get into that Test match mode try to see off the situation and that's the fun of Test matches when bowlers put you under pressure and you eventually come on top and score runs," Kohli said after the match.
Earlier on the eve of the Eden Test, Kohli had made it clear that India were keen to begin playing Day/Night Tests with the pink ball in home conditions.
"Obviously we wanted to get a feel of pink-ball cricket. Eventually, it had to happen," Kohli said. "But, you can't bring up those things before a big tour that you're going to and suddenly in the schedule, there's a pink-ball Test, when we haven't even practiced with the pink ball - we haven't played any first-class games with pink ball.
"The thing was to experience the pink-ball Test in our own conditions first, so you get the hang of how the ball behaves, what is the way to sight the ball and so on. Then, eventually, going and playing with the pink ball anywhere in the world.