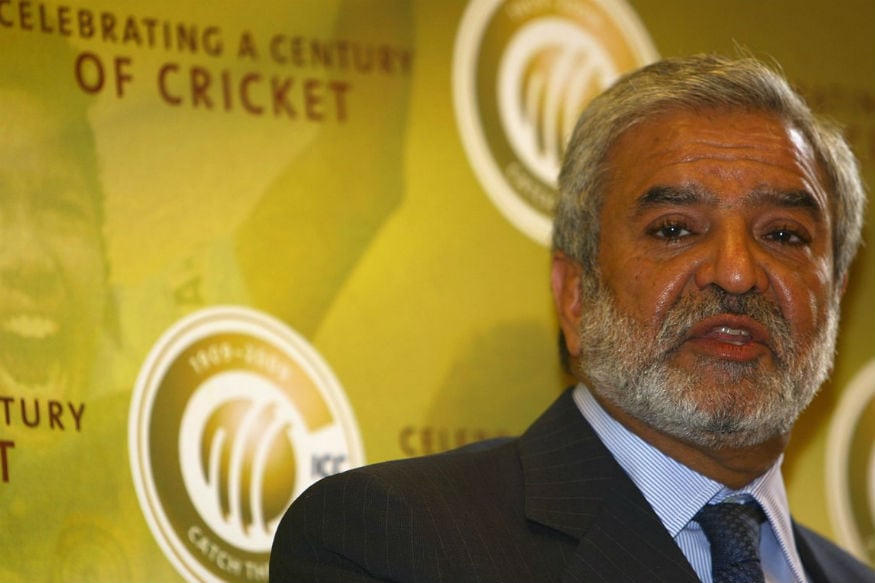 Pakistan Cricket Board's newly elected chief Ehsan Mani on his first day after assuming position vowed to push Pakistan's case against India in front of the ICC's dispute panel next month.
The ongoing legal dispute between the PCB and Board of Control for Cricket in India (BCCI) will be heard by the ICC dispute committee, between October 1 to 3. Pakistan are claiming up to USD 70 million in revenue from India for not playing two bilateral series - in November 2014 and December 2015 - which were agreed by the boards in 2014 as part of ICC's Future Tours Programme (FTP). The hearing will take place in Dubai with Hon Michael Beloff QC chairing the Dispute Panel.
In a press conference soon after being appointed as the PCB chief, Mani while calling BCCI's stance contradictory said that he won't request India to play with them.
"I can tell you I will not request India to play with us. Their own policy has been contradictory, as they are always ready to play in multi-nation tournaments like the Asia Cup and the World Cup but renege on bilateral arrangements," said Mani.
"So I never understood their positions and the basis of their policy. Even when I was at the ICC, they used to threaten pulling out on ICC tournaments. I told them that I could suspend their membership but in my position here, I obviously can't do that. The ICC since than has been quite different, with India's influence far greater, but I will fight Pakistan's corner."
Mani also opined that he might have settled the dispute with the BCCI more amicably had the process not gone this far. But, with the hearing date already set, withdrawing now will make PCB's stance look weak.
"If it was at an earlier stage, I could have sat with the BCCI at the table to sort this out, but the process has started and gone too far to be pulled back," Mani said.
"All the documents have been exchanged and the hearing is set for October 1. So withdrawing it at this stage when will make us look weak. Moreover, I am very optimistic that (the head of dispute committee) Michael Beloff is a strong arbitrator; he was appointed in my time at the ICC. He won't be under any pressure and everything will be done according to the law and on merit.
Following Najam Sethi's exit last month, Mani was widely tipped to take over the top spot considering his administrative experience. A chartered accountant by profession, Mani had represented PCB at the ICC from 1989 to 1996 before serving as director of the ICC finance and marketing committee from 1996 to 2002. He was then appointed as ICC president from 2003 to 2006. Mani was elected unopposed to become the PCB Chairman for the next three years.