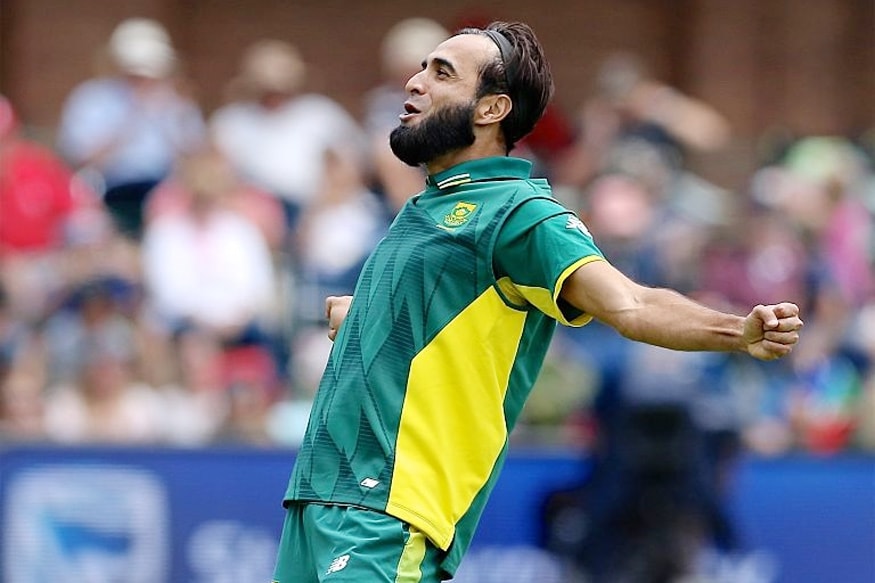 Turning 40 next year, veteran South African leg-spinner Imran Tahir has said that he will probably retire if South Africa win the World Cup in 2019.
Speaking ahead of the second ODI against Zimbabwe, Tahir said that he was enjoying playing cricket at the moment and not actively thinking about retirement, but there was one thing that might prompt him to do it. "I'm trying to go as long as I can," he said. "I make sure I enjoy my game and I give what the team requires of me. I wouldn't want to overstay in the team for too long. I want to leave with respect.
"It's a bit early for me to say anything (about retirement)," he stated. "I'm loving the game at the moment. One thing I can say, if we win the World Cup then I'll probably call it. It's early for me, and I'm enjoying every opportunity I get to play for South Africa."
Tahir did not play in South Africa's series against Sri Lanka, with the South African selectors keen to give players like Tabraiz Shamsi and Keshav Maharaj a go. However, he kept himself match fit in the interim by playing in the T20 Blast and the CPL, picking up a total of 31 wickets across both the tournaments. His return to the South African ODI side in the first ODI against Zimbabwe resulted in him picking up two wickets at Kimberley. "I've been playing the game, which is very good for me. I'd rather be playing than having a rest.
"I've been working really hard on my fitness. We've got so many fit guys in our team, so if you want to keep the standards up, a guy like me, I need to be really up from a fitness point of view and make an impact. It's going to be a challenge, but I'm the kind of guy who loves challenges.
"I'm trying to focus my training and take that into the World Cup. I'm developing some bowling and fielding plans and things like that. And preparing for some difficult times when I might need to bowl, and I need to be really up for it whenever the captain needs me to bowl."
Finally, Tahir said that he would enjoy the prospect of bowling with another 'mystery spinner' in Shamsi, given the chance.
"It's a really exciting time that we have another mystery bowler, Shamsi, and I'm really looking forward to playing with him if we play both together in any game. We do talk a lot about the game and make plans well in advance in any series or any game. And from my point of view I'm more than happy to help anyone who wants to talk about spin.
"It's nice to see the spinners coming up. I'm really looking forward to sharing my knowledge with him, and with all the spinners I play with, even at franchise level for Dolphins. I always try to help spinners as much as I can wherever I go and play, anywhere in the world. I love to talk about bowling, and whoever comes for help I'm always there. Even in IPL, PSL, I try to help the youngsters as much as I can," Tahir said.