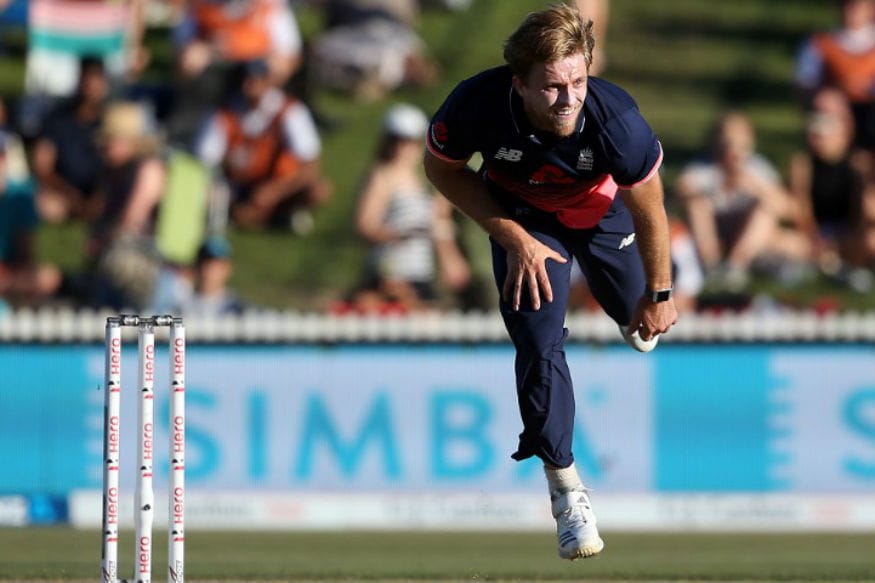 Left-arm fast bowler David Willey has questioned if picking Jofra Archer in the England World Cup squad is a good option considering it disturbs a settled combination.
Trevor Bayliss, the England head coach, had last week hinted that Archer might be in contention for a place in the England squad for the quadrennial event.
Willey, however, hinted that bringing in a new player just ahead of a major tournament might not be the best thing to do.
"It's an interesting dilemma for the captain, coaches and selectors. It's a group of players that have been together for three or four years now that have got us to No. 1. And there's a reason for that.
"Whether someone should just walk in at the drop of a hat because they're available, whether that's the right thing, I don't know," Willey said.
"I don't know Jofra particularly well. I couldn't tell you if he's got a particularly good record in white-ball cricket, to be honest. But it (selection decisions) is always part of professional sport. You have to accept these things and there's one way to make sure it's not you: by performing out in the middle.
"I imagine every bowler sat in that dressing room will be trying to do that, to make sure it's not them that gets left out should that happen," he added.
Willey is one of the players who risks losing a spot in the 15-member squad for the World Cup should Archer be considered.
The 29-year-old did not play a single game in the recently-concluded five matches ODI series against the West Indies and has not had much game time since July 2018 with injuries keeping him out for long stretches.
But Willey's ability to swing the ball and the left-armer's angle makes him a potent weapon and one that he hopes can tilt the scales in his favour.
"The reason I've played as much white-ball cricket around the world as I have done is my ability to swing the ball up front and being a left-armer as well," he said.
"It is a bonus being able to do that and I need to continue to do that and also have an impact in other areas as well.
"If you get wickets early on in T20 cricket they have to rebuild and it slows the run-rate. Or they have to take high risk options and hopefully you can take wickets.
"I was very disappointed not to play in the ODIs, but part of professional sport is that you have to accept these things. I was disappointed but I think I'd be in the wrong place if I wasn't. Hopefully, I'm the first left-armer on the team sheet should there be one."
However, once the ball stops swinging is where Willey can concede a few runs considering he does not have a lot of pace but he insisted that his immaculate control with the older ball can help make up for it.
"I'm confident about coming back later in the innings," he said. "I did quite well back home last summer and I don't think anything has changed since then apart from opportunities and game time."