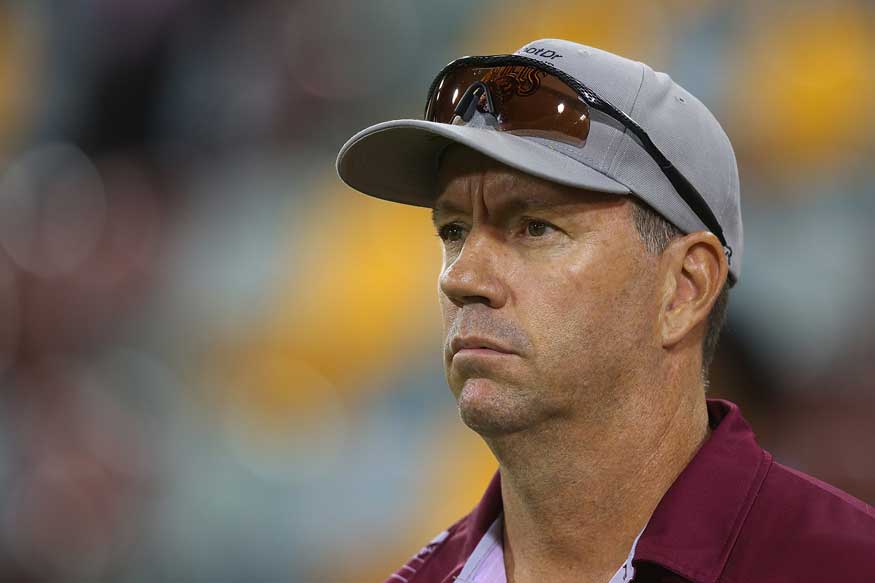 Windies coach Stuart Law has been handed a two-match ODI ban by the International Cricket Council for a breach of their Code of Conduct. He received a 100 per cent fine and three demerit points for an outburst during the third and final day of the second Test between India and Windies which was played in Hyderabad.
"During Sunday's play in the Hyderabad Test, Law was found guilty of breaching Level 2 Article 2.7 of the ICC Code of Conduct for Players and Player Support Personnel, which relates to 'Public criticism of, or inappropriate comment in relation to an incident occurring in an International Match or any Player, Player Support Personnel, Match Official or team participating in any International Match, irrespective of when such criticism or inappropriate comment is made'," said ICC in a press release.
The said incident occurred during Windies' second innings when Kieron Powell edged R Ashwin to Ajinkya Rahane at first slip who dived low to his left to complete the catch. Powell, however, stayed his ground and the catch was referred upstairs with the on-field soft signal as 'out'. Repeated replays remained inconclusive and the third umpire ultimately gave the decision in favour of India, which did not go down well with the Windies head coach.
He stormed to the TV umpire's room and made inappropriate comments following which he walked down to the fourth umpire's area and in the presence of the players, again "directed inappropriate comments at the fourth official," the release further added.
According to ICC regulations, the accumulation of four demerit points in a period of 24 months lead to a two-match ban. As a result, Law who had already received 25 per cent fine and one demerit point in May 2017 during Windies' Test against Pakistan in Dominica, will be forced to miss the first two ODIs against India on 21 and 24 October in Guwahati and Visakhapatnam, respectively.
Law admitted to the offence and accepted the sanction proposed by Chris Broad, the Match Referee for the second Test.