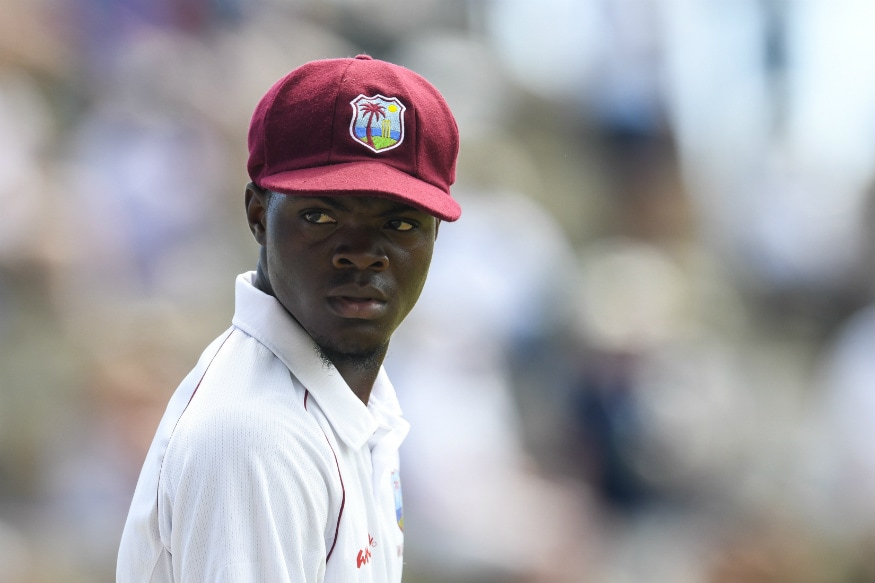 Despite losing his ailing mother Sharon before the start of the third day's play, Windies fast bowler Alzarri Joseph put up a brave front and produced a vital performance for his side in the second Test against England on Saturday.

The home side crushed England by 10 wickets in the second Test at the Sir Vivian Richards Stadium in Antigua and claimed the Wisden Trophy with a game to go in the series.

After contributing seven runs with the bat in the morning, the 22-year-old produced two critical wickets, cleaning up opener Joe Denly and removing captain Joe Root caught behind. He finished with 2 for 12 in the game, including a sharp catch for the wicket of James Anderson.

"Sad news in the WINDIES camp. Our young fast bowler Alzarri Joseph's mother, Sharon Joseph, passed away earlier today. Please join us as we express our heartfelt condolences to Alzarri and his family during this very difficult time," Windies Cricket conveyed on Twitter.




Sad news in the WINDIES camp. Our young fast bowler Alzarri Joseph's mother, Sharon Joseph, passed away earlier today. Please join us as we express our heartfelt condolences to Alzarri and his family during this very difficult time. pic.twitter.com/hRbheXM2sI


— Windies Cricket (@windiescricket) February 2, 2019



Before the start of play, former West Indies fast bowler Ian Bishop was seen offering his condolences to the 22-year-old.

In the memory of the same, the hosts and England players wore black armbands during the third day's play. After the fall of the eighth wicket, the visitors and the crowd at the Sir Vivian Richards Stadium applauded Joseph as he made his way towards the crease to bat.

First Published: February 2, 2019, 8:54 PM IST