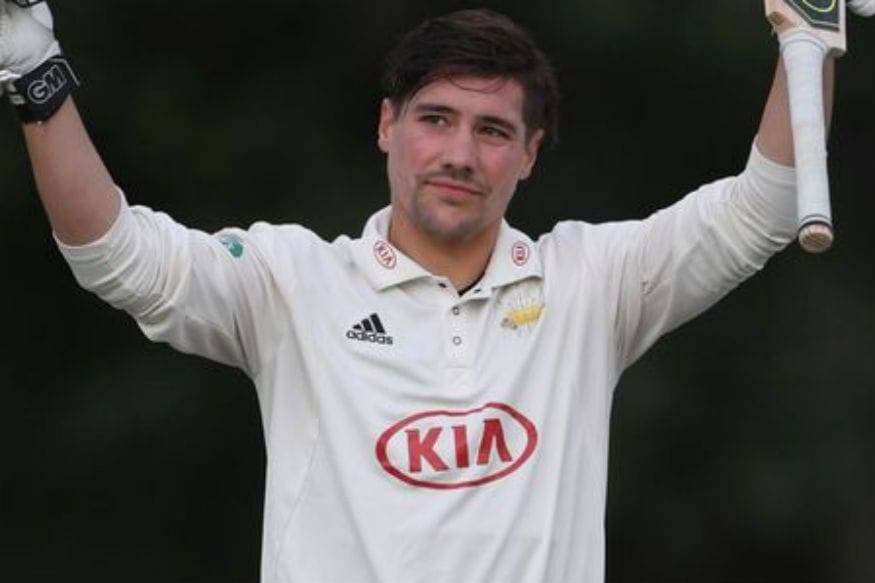 Rory Burns is yet to make a mark in international cricket but the 28-year-old believes that he can nail down an Ashes spot if he manages to make an impression in the upcoming three-match Test series in West Indies.
Burns, the successor to Sir Alastair Cook at the top of the order, made his Test debut in Sri Lanka, scoring 155 runs in three encounters at an average of 25.83.
"There's definitely that opportunity. If you look at the last couple of years, no one has really been able to do that when it comes to the opening spots. This is a chance to do that although I am not sure I would assess it in terms of being the be all and end all to cement my place," he was quoted as saying by Daily Mail.
"If I go out there, play as well as I can, go through my processes and hopefully tick some boxes, I score the runs that potentially lead to retaining that place. But I won't be putting all my energy and focus into thinking 'this is my big chance'. You have to take it game by game, day by day, and see where you get to."
Burns only managed one half-century during England's whitewash over Sri Lanka. The newly-formed opening combination of Burns and Keaton Jennings were not as consistent as they would have liked in Sri Lanka.
The Surrey captain said that the environment in the English dressing room is quite good and everyone wants him to succeed.
"There are a lot of good guys in that dressing room. As soon as you walk in, you feel that they want other people to succeed. They like people doing well and they're a very easy bunch to fit in with because they're so relaxed," he added.
"It means you can concentrate on taking care of your own business. With touring, you are away for a long period of time and one of the key factors if you want to be a successful team, is getting the environment right. You feel the sense of camaraderie straightaway.
"Out in the middle, you have to get used to batting with different guys and me and Keats have only done it six times in our careers so far. We need to build that rapport and that is something we are going to enjoy doing, because you work best when you understand your team-mates.
"It's also important as an opening partnership that we are as solid as we can be because all good cricket teams tend to get off to good starts. It means the guys coming in down the order have less of the new ball to bat against so they can take advantage."
The first Test against Windies will get underway from January 23 and Burns has been working with England batting coach Mark Ramprakash and county colleague Ben Foakes.
"They have warned me of tennis ball bounce and slightly slower-paced pitches. But it is not something you can properly judge until you experience it first hand because different people skin a cat in different ways," said Burns.
"You have to find your own methods to combat what's presented in front of you. You expect the wickets in the subcontinent to spin a lot and to do so quite early in the game.
'Looking at how things have been in recent times in the Caribbean, though, it has tended to be more traditional, and the pitches break up further into the game rather than turning from day one. It's a new challenge and something I will relish.'