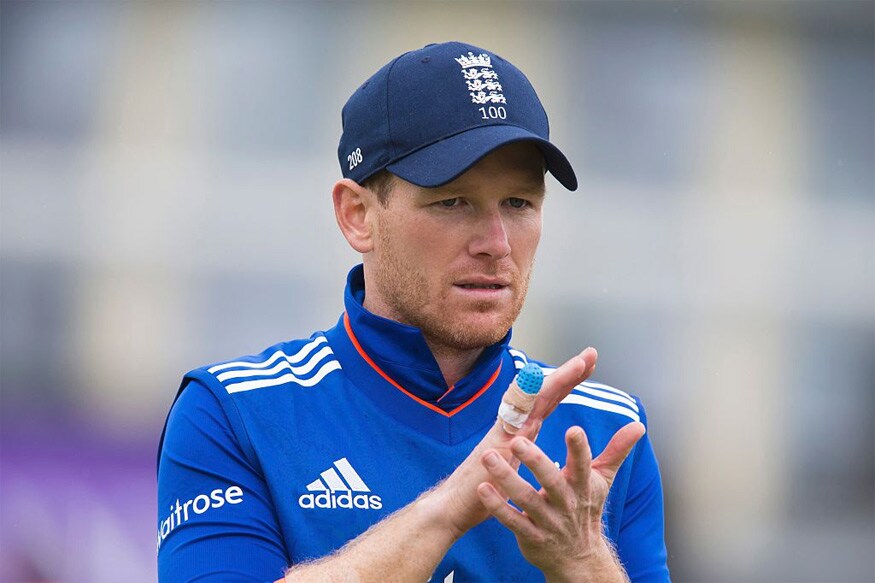 Kanpur: Having finally won a game in India by beating the home side in the third ODI, England are feeling a lot more confident going into the three-match T20 International series that begins here on Thursday, captain Eoin Morgan said.
"I think confidence is the big word in T20 cricket, confidence and momentum. At the moment the guys are feeling lot more confident than they were after game two. They were doing a lot of hard work and did not get much reward. Having had a win under our belt, we are looking forward to the three-match T20 series in what could potentially be very exciting," Morgan said on the eve of the series opener.
England beat India by five runs at the Eden Gardens in the third and final ODI for their first win on the tour.
Morgan informed that Joe Root has recovered from a niggle that kept him out of the third ODI in Kolkata and is available for selection for tomorrow's T20 match. However, pacer David Willey will not take part in tomorrow's game.
"David flew in yesterday, missed practice in the morning and he won't be fit for selection. Nothing serious showed up on the scan, which is a huge positive because initially it looked quite painful, but he won't be fit for tomorrow's game," said Morgan.
Looking ahead at the Champions Trophy in June in England, Morgan was asked about the relevance of the T20 series here.
"Yes it is (relevant). The group is very similar. Going from the series we have just played where bowlers have found it difficult honing specific skills going into T20 cricket can be relevant. We don't know where the fifty-over game is going," said Morgan.
"There might be periods in games where we just go to yorkers because that might work on a particular ground. So improving your skills to be able to do that might help the guys in the long run," he said.
"Winning is priority. Part and parcel of winning is improving skills along the way, or at least winning one half of the game, winning your bowling or your batting. In the ODI series we haven't really put up a complete performance. Our guys aren't really experienced either, we came here with a hugely inexperienced T20 team and got to the final (World T20). So the attitude and desire isn't a problem, it's just tying the skills together."
@media only screen and (max-width:740px) {
.quote-box{font-size:18px; line-height:30px; color:#505050; margin-top:30px; padding:22px 20px 20px 70px; position:relative; font-style:italic; font-weight:bold}
.special-text{font-size:24px; line-height:32px; color:#505050; margin:20px 40px 20px 20px; border-left:8px solid #ee1b24; padding:10px 10px 10px 15px; font-style:italic; font-weight:bold}
.quote-box img{width:60px; left:6px}
.quote-box .quote-nam{font-size:16px; color:#5f5f5f; padding-top:30px; text-align:right; font-weight:normal}
.quote-box .quote-nam span{font-weight:bold; color:#ee1b24}
}