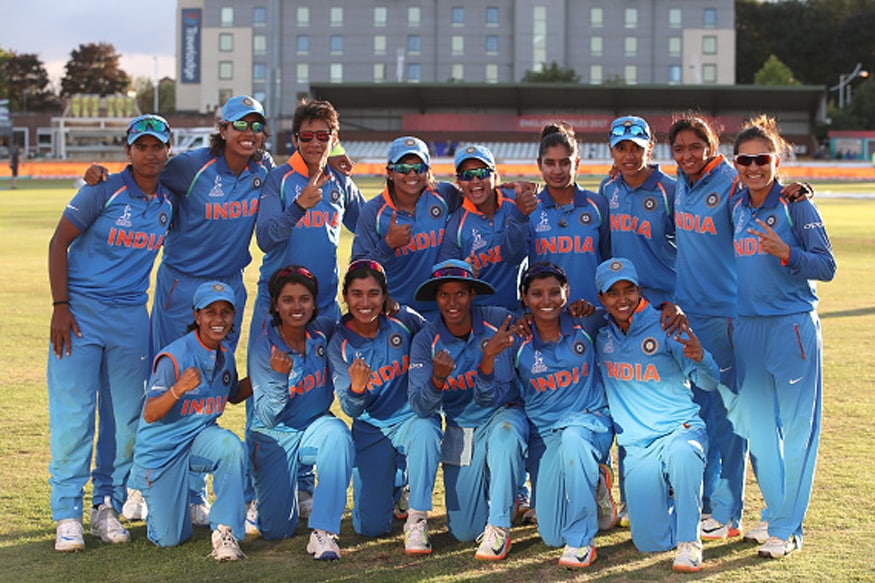 The Indian women's cricket team's fantastic showing in the recently concluded World Cup has triggered off nationwide euphoria. The final against England saw not just a record viewership on television, but had the entire country engrossed.
It's no exaggeration to say that cities, towns, villages in India were buzzing with excitement last Sunday. There was much fanfare at the homes of players playing the final, of course. But beyond that too, fans were rejoicing: at homes, pubs, in auditoriums with giant screens et al.
Interest in women's cricket had for long been confined to the margins for sports fans and the media. In four weeks of excellent performances which saw them beat strong teams like New Zealand and Australia en route to the final, Mithali Raj and Co made it mainstream.
Losing the final was disappointing of course, but hardly a disgrace. The Indian girls fought valiantly and emerged from the tournament with great honour: So much so that there was an immediate clamour for giving women's cricket a fillip.
A great deal of this centred around starting an IPL for women cricketers. From veterans like Shanta Rangaswamy to current captain Mithali Raj, there seemed to be unanimity among players and aficionados that this was a logical step and should be done post-haste.
Fans, by and large, were even more vocal. A dipstick survey I did on my twitter handle (@cricketwallah) showed 77% of 2340 respondents (at the time of writing this piece), averring that a women's IPL was the need of the hour.
The popularity of the IPL and top-of-mind space it occupies among Indian cricket lovers is evident. But while it may seem somewhat of a knee-jerk reaction from fans for parity with men, where the players are concerned this desire has merit.
What the IPL has done for male cricketers is give a platform to showcase their talent, give them star billing and attention, provide for a healthy livelihood and also the experience of playing with the best players from all over the world.
In that sense, the call for a women's IPL by players must be seen as a clarion call, primarily for greater exposure and recognition and – subject to performance – monetary benefits. It is not a puerile ``If they have it, why can't we?'' kind of equation.
Given the long struggle it has taken women cricketers to be in a situation where they are in demand and their voice can be heard, the demand for an IPL is merited and it is incumbent on the BCCI to explore all avenues to make this possible.
Of course, there are hardships and obstacles involved. Essentially, while the IPL is a BCCI property, it is a strictly commercial tournament, funded by money from franchise owners and sponsors, both looking for return on investment from spectatorship and TV broadcast rights.
While the IPL was a runaway success, several leagues it spawned in other sports – barring kabaddi – have not caught the fancy of fans, sponsors and potential team owners. Even the Indian Cricket League, which preceded the IPL, came a cropper.
Structuring a league like the IPL is a complex logistical and financial exercise in which other stakeholders, not just players, have to be enthused for a fairly long period of time. That is easier said than done.
Money apart, there is also the issue of availability of talent in the Indian system. Unlike in the men's section, women's cricket by all accounts hasn't taken deep root or spread as far and wide. Both desirability and feasibility have to be in sync to make a league successful.
The BCCI must examine minutely every route possible to make a women's IPL workable. India is the epicenter of cricket and the establishment here, which doesn't shy from bragging the hold it has over the sport, can't leave the field open for other Boards.
In case the BCCI fails to enthuse franchise owners and sponsors rightaway, it can at the very least start developing the eco-system for a women's IPL to fructify in the near future.
Former India player Snehal Pradhan has come up with some suggestions in this respect in her piece in Economic Times on Tuesday. For one, she has asked for the Corporate Trophy – which has lapsed in men's cricket -- to be resurrected in a `female avatar'.
This would ensure more jobs for women cricketers, otherwise overly dependent on the Railways, and consequently more girls taking up the sport since it is linked to livelihood. This would ensure a steady growth in the talent pool.
Pradhan has another worthwhile suggestion that capitalizes on the immediacy of the fervour the Indian women's team has generated, leading up to an IPL-like tournament.
She says that three or four women's teams, which should include star overseas players, play each other during the IPL in exhibition matches – preferably towards the final stages of the tournament – on the days between play-offs for the men's tournament.
Pradhan argues this would ``…be a product that will provide both spectacle and opportunity'' and that ``Meanwhile a five-year plan towards a full-fledged Women's IPL could develop.''
These are excellent suggestions that the BCCI should consider urgently. While enormous advantages have accrued to women's cricket ever since it came under the purview of the BCCI, the Indian establishment has been rather lackadaisical in pumping it up to something formidable.
The time to do it is ripe. A holistic vision that sees women's cricket swift as much mainstream and equal to men is of the essence.